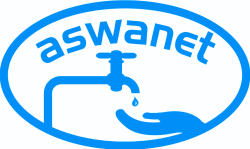 Aswanet Rwanda, Ltd. is a Kigali-based engineering firm with three main areas of focus.

1. "Smart" Water Technologies
Aswanet provides smart water technologies to households and institutions. These technologies ensure that water is being used effectively, that water usage is monitored appropriately, and that potential problems are detected before they become bigger issues.
2. Construction, Operation, and Maintenance Services
Aswanet staff and their partners can construct, operate, and maintain water systems from individual boreholes to large-scale municipal supply systems. The team works with appropriate institutions from the beginning of a project all the way through its completion to ensure that everything is done properly and in a way that meets the client's needs.
3. Environmental Consulting Services
Aswanet staff and their partners provide Environmental Consulting services focusing on the areas of hydrogeological studies, source vulnerability assessments, and health and safety analyses.
Our team can service clients in Uganda, Tanzania, Kenya, the DRC, South Sudan, and Burundi.
Aswanet - Rwanda Offices
KG 176 St, Cross Investment company Ltd, Office 112, Kigali, Rwanda
KG 176 St, Cross Investment company Ltd, Office 112, Kigali, Rwanda