We strategize with global companies to help formalize a plan for energy management that is doable now, to help them in the future. Understanding the source of their energy, the breakdown of what kind of energy is used, and their goals going forward related to energy use are all important topics we discuss with clients. In understanding energy management systems, it is important to conduct a facility optimization audit to identify where there might be value and savings available by reduction of consumption or shifting to renewable energy sources. 
Global Implementation with Local Variables
The beauty of Inogen Alliance is that we can help clients to implement truly global Energy Management Systems, using a standardised ISO50001 approach but which also takes into account the nuances in local legislation, guidance and culture - with support from our sustainability experts all around the world.

Dan Ellis
Understand Energy Management Now for a Better Future.
Learn more about Energy Management Systems through Inogen Alliance.
At a global level we help multinational companies navigate various opportunities and strategies for successful energy management. We identify key stakeholders and ensure engagement for strategic decisions and successful implementation of energy management plans. Our team develops and implements global programs and site specific procedures including employee training, required documentation and ISO certification readiness audits and gap analysis.
Services include:
Corrective Action Tracking and Closure
Develop and provide employee training 
ISO Development of EMS Required Documentation (policy, objectives, manual, procedures, work instructions, guidelines/SOPs, and records and forms)
ISO Certification Readiness Audits
ISO compliance Gap Analysis
Key results:
Energy management plans geared toward the future
Reduced energy consumption with monetary savings
Plans to develop decarbonized energy sourcing
ISO readiness and employee training
GIS for Petrol Station Network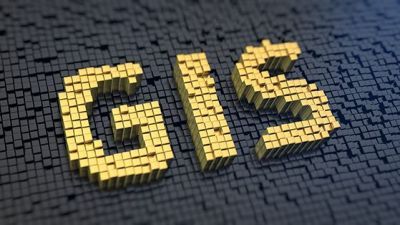 Inogen Alliance through HPC AG established a GIS tool for the complete petrol station network for Oil! including the development of a GIS System customized to the needs and organisational structure of the client. Site visits were undertaken at each station to collect data, maps, and drawings. All available documents were scanned and uploaded onto the system and the new data was augmented to existing data to provide a comprehensive system. Training of relevant employees was provided and the new tools were added to the system according to new regulations as they were introduced, for example creating "explosive documents" for each.
Client Benefits
The GIS systems carry some unique benefits to Oil!
Cost Reduction
Quicker reaction time to solve problems at different sites
No penalties because of expired legal examination dates
Oil! is ready to react promptly on any new additional regulatory requirements
Simplified and comprehensive data maintenance
The ultimate benefit of the GIS system is to save time, money and to operate more efficiently.
Energy Management Systems
Get in touch with a consultant »