Companies – of all shapes and sizes – need to act now to address the energy management system within their organizations. Whether to support commitments to achieve Net Zero; reduce energy security concerns; comply with national or regional legislation or supply chain demands; get ready for energy transition, or simply to reduce exposure to increases in energy costs, corporations have the opportunity to meet the urgency of global climate change with measures that will both reduce energy consumption, cost and carbon footprint.
We strategize with global companies to help formalize a plan for energy management that is doable now, to help them in the future with energy transition and sustainability consulting. Understanding the source of their energy, the breakdown of what kind of energy is used, and their goals going forward related to energy use are all important topics we discuss with clients. In understanding energy management systems, it is important to conduct a facilities management audit to identify where there might be value and savings available by reduction of consumption or shifting to renewable energy sources. 
Have a question or need consultation in regards to Energy Management Systems? Contact a consultant below.
Global Implementation with Local Variables
The beauty of Inogen Alliance is that we can help clients to implement truly global Energy Management Systems, using a standardised ISO50001 approach but which also takes into account the nuances in local legislation, guidance and culture - with support from our sustainability experts all around the world.

Rob Molyneux
Delta Simons, UK (part of the Lucion Group)
Sustainability Unit Director
Understand Energy Management Now for a Better Future.
Learn more about Energy Management Systems through Inogen Alliance.
At a global level we help multinational companies navigate various opportunities and strategies for successful energy management in their sustainability strategies. We identify key stakeholders and ensure engagement for strategic decisions and successful implementation of energy management plans. Our team develops and implements global programs and site specific procedures including employee training, required documentation and ISO certification readiness audits and gap analysis.
Services include:
Corrective Action Tracking and Closure
Develop and provide employee training 
ISO Development of EMS Required Documentation (policy, objectives, manual, procedures, work instructions, guidelines/SOPs, and records and forms)
ISO Certification Readiness Audits
ISO compliance Gap Analysis
Key results:
Energy management plans geared toward the future
Reduced energy consumption with monetary savings
Plans to develop decarbonized energy sourcing
ISO readiness and employee training
EU Energy Efficiency Directive (EED) Audits For a Client Across Europe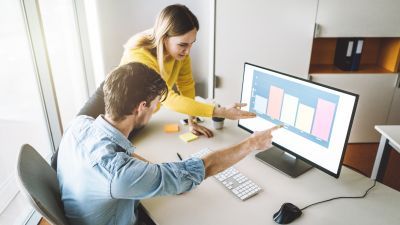 On a regional level, Inogen Alliance supported the Client with its obligations under the EU Energy Efficiency Directive (EED) by:
• Conducting an initial scoping assessment of each EU legal entity to determine whether they qualify under national legislation
• Assessing their operations, assets and energy billing arrangements to understand the extent and nature of the energy audits required
• Determining the most optimal cost-effective sample of energy audits for the Client's needs
• On-site energy audits were delivered by Delta-Simons (UK), HPC AG (Germany), HPC Italia (Italy) and denkstatt (Austria)
• Desktop transport audits of vehicle fleet and employee mileage
• Reports conducted in the local language
• Summary report provided in English for presentation to senior management in the USA
• Notification to enforcing authorities
Client Benefits
The global coverage provided by Inogen Alliance means that we can support multi-national clients with compliance reporting and energy auditing on a global basis, with a seamless consistent approach which also allows for the nuances in local legislation and culture. The sum of all savings from the recommendations identified during the audits was over $500,000 per year. When extrapolated across the client's entire global portfolio, the savings could exceed $6m annually. Legal compliance with the EU Energy Efficiency Directive.
Energy Management Systems