HPC International - France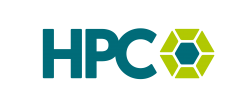 HPC INTERNATIONAL SAS is a subsidiary of HPC AG and has its own offices in Germany (Duisburg), France (Roscoff), Hungary (Budapest) and in the Balkans in Kosovo (Pristina) as well as activities throughout Europe, Africa, Latin America and Asia.
HPC AG is one of the leading engineering enterprises in the environmental sector worldwide. We are strongly committed to projects in the fields of land recycling, environmental, occupational safety consulting, geotechnics and infrastructure planning. Our services and engineering projects have a considerable positive impact on our environment and help stimulate entire regions. A mission setting such ambitious goals requires responsibility: towards our customers and our society. Since 1948 this commitment has guided our endeavors. To keep our finger on the pulse, we also rely on our in-house network at many specialized locations – not only in Germany with 30 branches, also in France, Italy, Austria, Poland, Spain, Kosovo and Hungary, with a total of over 650 motivated employees. We have set our high goals towards the delivery of practical and scientifically sound solutions. Our goal is to minimize the expenditure as well as the time and the effort for our clients. The expertise of our experienced staff is the key to this goal and this applies to HPC as a whole. We rely on methods with predictable impacts and strive for long-term security in our solutions. Our specialized staff will be there for you with advice and support. 24 / 7 – worldwide. Our enterprise is one of the founding members of Inogen Alliance and our activities in environmental consultancy guarantee the highest quality standards.
HPC International - France Offices
Szentmihályi út 137 1152 Budapest Hungary
Szentmihályi út 137 1152 Budapest Hungary
Str Tringe Smajli nn 10000 Prishtinë Kosovo
Str Tringe Smajli nn 10000 Prishtinë Kosovo
Dr.-Alfred-Herrhausen-Allee 12 47228 Duisburg (HPC INT.) Germany
Dr.-Alfred-Herrhausen-Allee 12 47228 Duisburg (HPC INT.) Germany