HPC International - France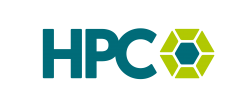 HPC INTERNATIONAL SAS is a subsidiary of HPC AG and has its own offices in Germany (Duisburg), France (Roscoff), Hungary (Budapest) and in the Balkans in Kosovo (Pristina) as well as activities throughout Europe, Africa, Latin America and Asia.
Since 1948, HPC AG has made it possible to realize bold plans: from the remediation of polluted soils and the construction of mineral water wells to the preparation of high-quality subsoil reports – always keeping sustainability in mind, we develop solutions for land recycling in environmental consulting and infrastructure planning as an engineering company. We work interdisciplinary, internationally and with engineering accuracy.
To keep our finger on the pulse, we also rely on a network of many specialized sites – in Germany, France, Italy, Austria, Poland and Spain. As a founding member of Inogen Alliance, the global network of outstanding environmental consulting companies, we also work on international projects.
HPC International - France Offices
Szentmihályi út 137 1152 Budapest Hungary
Szentmihályi út 137 1152 Budapest Hungary
Str Tringe Smajli nn 10000 Prishtinë Kosovo
Str Tringe Smajli nn 10000 Prishtinë Kosovo
Dr.-Alfred-Herrhausen-Allee 12 47228 Duisburg (HPC INT.) Germany
Dr.-Alfred-Herrhausen-Allee 12 47228 Duisburg (HPC INT.) Germany