Inogen Alliance supports global clients by completing hundreds of environmental, health and safety (EHS) and sustainability compliance and facility optimization audits annually. Unlike our competitors, we don't hire subs or contractors, we use our own resources with their local knowledge and access to our global network of expertise.
All of our Inogen Alliance auditors are experienced in the local spirit and intent of the regulations, speak multiple languages, and are trained to a client's unique expectations for the audit program. Consistently consistent is our goal for our global auditing program – the same audit experience will occur regardless of the physical location. This allows us to trend results over geographies for our clients to be able to obtain more than simply a single audit report. 
Have a question or need consultation in regards to Inspection and Auditing? Contact a consultant below.
Worldwide Audit Programs
The global presence of Inogen Alliance is a key factor in much of the audit work we do with our clients.  Without it, we would not be able to complete audit projects and audit programs, while providing value and building client relationships.

Lauren Corbett-Noon
Global Auditing Programs. Consistently Consistent.
Learn more about Inspection and Auditing through Inogen Alliance.
We support multi-media EHS audits, special interest audits (e.g., energy, dangerous goods storage, waste management, etc.), ISO certification preparation assessments, internal audit team augmentation, and/or supply chain audits. We understand each company has unique components to Environmental, Social, and Corporate Governance (ESG) and work with you to ensure this stays a priority.
During our audits, our consultants provide a value add to the site personnel by answering compliance questions, providing best practices from their extensive auditing experience, and assisting in continuing to grow a client's EHS and sustainability culture.  
EHS Management and Auditing Services include:
Customized EHS and sustainability audit program scaled to review client's specific risks
Risk assessments
Execution of EHS and sustainability regulatory compliance audits
Globalized protocol or country-specific protocol options
Detailed corrective action plans
Audit Program validation services
Data Analytics and Visualization for audit reports
Multi-lingual with English speaking local EHS consultants and corporate officials.
Key results:
Consistent audit approach around the world to reduce EHS compliance risks
On-site or virtual resources to help improve site awareness and application of EHS and sustainability state, local, regional, and federal legal requirements. 
Ability to compare compliance status and trends by business unit, region, facility, topic to track the impact of audits and health of the EHS program.
Assurance that EHS, environmental compliance, and sustainability risks are continuing to improve
EHS Compliance Applicability Validity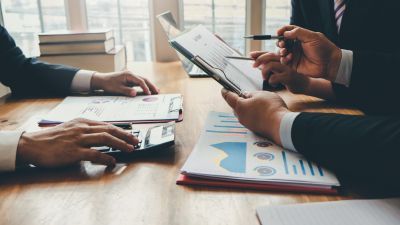 Each site completed an Enhesa scorecard on their own. This involved reviewing specific questions to deteremine which regulations were in scope with the site's operations. Then, a screening tool was applied to remove all regulations that were not relevant. The site contacts then assessed each remaining regulation to determine if they were in compliance or not, or if the regulation was not applicable to them. 
Next, our Inogen Alliance was sent the completed scorecards. Inogen reviewed the screening questions and the responses to each requirement within the scorecard. Our Inogen partners then had a call with the site contacts to review the responses and validate that they were completed properly. The finalized scorecard was delivered to the client after Inogen validated its accuracy.
Client Benefits
There was a cost savings for the client in having each site contact complete the scorecard on their own. Additionally, the added benefit is that a local regulatory expert was able to review and validate each individual scorecard to ensure it was completed accurately. This allowed the client to be confident about the degree of accuracy in the assessment tool, since it was not originally completed by a H&S expert.