We work with companies to identify and disclose the most material topics for their organization, construct corporate sustainability reports and align their responses to reporting frameworks such as GRI and CDP. Identifying and highlighting a company's most relevant ESG topics is the first step, followed by effectively communicating those to stakeholders using data to back up their claims. We recognize the importance of developing a report that outlines future goals and steps to be taken in order for a company to improve their ESG performance, while still aligning those goals with their business model and financial capabilities. We work across all industries and sectors including energy, real estate, retail, chemical, manufacturing, technology, food & beverage and more.
Increased ESG Transparency
The sustainability reporting landscape continues to move toward increased ESG transparency and stronger alignment with globally-recognized frameworks. It is more important than ever to have a solid global presence in this space. This enables us to keep our clients informed, aligned and compliant with local requirements and initiatives that ultimately feed into global reports and programs.

Laura Nelson
Improve Your ESG Performance.
Learn more about Global Sustainability Reporting Services through Inogen Alliance.
Services include:
Sustainability report drafting
Materiality assessments
CDP reporting
GRI assurance
Non-financial reporting
Validation of reports
Key results:
Developed, comprehensive corporate sustainability report outlining key ESG practices within an organization
Alignment/reporting against sustainability reporting metrics and frameworks such as GRI, CDP, TCFD, UN SDGs, SASB, DJSI
Identification of material topics specific to the organization to better allocate resources
Recommendations on goals/targets to set for the future and how to achieve them
Inogen Associate Delta-Simons has first-class credentials and produce results that really do improve an organisations' environmental performance.
Bron Curley,
MD Océ UK
Key Environmental Performance Metrics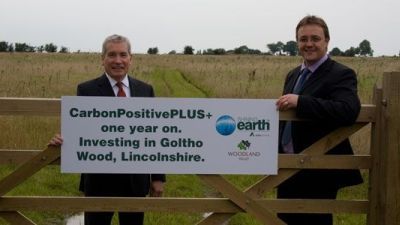 The ESA provided a headline assessment of key environmental performance metrics including energy, waste, water, habitat potential, environmental policy, management systems and identified low cost / no cost opportunities to improve performance and save money.
We have also worked with Océ to deliver innovative green projects with Océ Business Services with customers including Pfizer and other Océ 'Major Accounts' including central and local government.
The Inogen Alliance Associate Delta-Simons has also provided strategic support to Océ UK and supported its drive towards more sustainable business practices and has performed energy, waste and water audits and implemented improvements which have led to significant cost savings. On a broader remit, Delta-Simons has provided guidance to Océ in its Venlo HQ and branding summit in Barcelona.
Client Benefits
The cumulative total customer savings identified has equated to 650 tonnes of CO2, 25,000m3 of water and over £127,000 per annum.
The Strategic Alliance has greatly enhanced the environmental credentials of Océ UK; providing a clear 'sustainability' market differentiator whilst aligning Océ with customers and networks on this important agenda. It has also significantly raised Océ UK's 'green profile' in the market place among its peers creating the opportunity for increased sales. The improvements in energy consumption resulting from Shining Earth™ audits have also saved the company a significant amount of money resulting in a healthier bottom line business performance year-on-year.
Global Sustainability Reporting Services
Get in touch with a consultant »