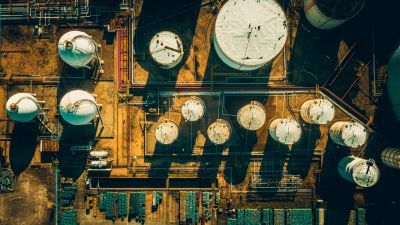 GRI Sustainability Report for Petroleum Product Storage Client
Challenge
Antea Group Belgium played a crucial role in helping their client establish motives for a comprehensive sustainability report. The team identified key individuals for information provision and defined specific report details. By applying the core principles of materiality and stakeholder consultation from the Global Reporting Initiative (GRI), they determined the necessary content to accurately reflect the organization's significant sustainability efforts and engage stakeholders effectively.
Through the application of two basic principles of the GRI, the required content of the sustainability report was determined. These are the concepts of materiality and stakeholder consultation.
Inogen Solution
For a client specializing in petroleum product storage, Antea Group, in collaboration with the company's management and employees, prepared the GRI sustainability report.
Together with the client, Antea Group identified the main stakeholders that can be involved in such a way that the report best meets their information needs. They also determined the most appropriate technique for achieving a well-designed dialogue. The stakeholders play an important role in identifying and naming the relevant topics.
With the client, Antea Group makes a clear and substantiated choice of the topics to report (Materiality). All topics to report are weighed against each other for 3 criteria:
- the business interest
- the interest of stakeholders
- the impact a company has on the topics
For each of the selected topics, a report is developed that can be repeated annually in a consistent and transparent manner. Antea Group provides guidance on how to report on each of these topics.
Within this phase the client provides the basic texts based on the obtained topics and indicators for revision. Antea Group reviews the drafted texts the requirements of the GRI and provides templates to simplify the reporting.
Client Benefits
Our expertise and confident execution guided the client through the intricacies of sustainability reporting, resulting in a robust, impactful report that adheres to industry standards and best practices.
After the sustainability report is completed, it is important that both the process and content are evaluated in detail as a learning process for the next report and the quality of the reporting is continuously improved. Questioning all stakeholders about their findings is essential. The time invested in evaluation will be recovered in the smoother preparation of the next report.
About the Client
Petroleum Product Storage client