No matter the industry a company operates in, all businesses use water in some capacity. This means all businesses need to be aware of their water usage, conservation and potential impacts. We help clients safeguard the environment on all water related issues using our global specialists, from geologists to industrial specialists. We look at water from the time it drops from the sky as a rain drop, to its intake into production processes, to eventual reuse. We ensure good quality and quantity of water for businesses and look at all environmental impacts associated with water use. 
Have a question or need consultation in regards to Water Stewardship/Conservation? Contact a consultant below.
Decades of Learnings and Knowledge
Among all the challenges that our clients currently face, water is simultaneously the most material and social one. Inogen Alliance uniquely positions us in the water stewardship area, thanks to decades of services provided to the global beverage industry. This knowledge is now being offered to other business sectors. Our accumulated learnings and our technical capacities, which include everything from heavy water infrastructure to carefully designed water related stakeholder engagement programs, allow us to continuously offer our clients global water related groundbreaking projects.

Hilton Lucio
Our Global Specialists Help You Effectively Save Water.
Learn more about Water Stewardship and Conservation through Inogen Alliance.
At Inogen Alliance we not only have the technical expertise after decades of working on water conservation with clients around the globe including 300 of the most important watersheds, but we also have the financial modeling and tools to assess risk and come to innovative solutions. From stakeholder engagement in global operations we help businesses truly understand their water resources and outputs including quantity, quality, source and entire lifecycle. On a global scale but at a local level where our consultants are experts on local landscapes, history and regulations we can put these strategies into practice. The local lens is important in water conservation and social risk to a company where the perception is local and the culture around water is unique to each country. We are proactive with our approach to water conservation, we can't just plan for the short term but need to measure and understand what will likely happen in the future to help prevent potential disaster. 

Water Conservation Consulting Services Include:
Nature-based water conservation solutions
Onsite Collaborative Optimization Assessment/Training
Onsite Full Optimization Assessment/Training
Perform site inspections, record-keeping, and reporting
Source Vulnerability Assessments (SVA's)
Performance Data Management
Reporting and Disclosure (Report, 3rd Party Disclosures, Investors)
Site Portfolio Data Analytics
Supply Chain and Product Analytics
Water balance studies
Water resource review and auditing
Water reuse design
Water footprinting
Facility water optimization
Water strategy
Key results:
Improved water efficiency and reuse
Cleaner and safer water in the total lifecycle of products or workplace processes
Better understanding of water quantity needed and planning for the future
What can one do without water… indeed absolutely NOTHING! We all need three things to survive: clean air, a functioning ecosystem and water, the later is the cycle of life - protect it!
Source Vulnerability Assessment (SVA) for Global Beverage Plants in 20 Countries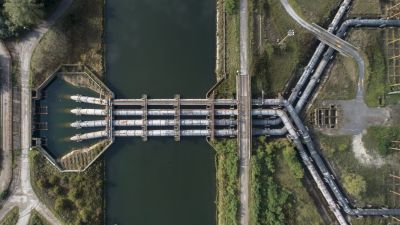 Our global, regional and local coverage ensured that we were able to support with project management and organization with HPC leading the project.
• Developed an SVA toolkit for global roll-out
• Performed site visit and interviews with site representatives
• Identification and assessment study of the social, environmental, economic, regulatory and political risks to sources of process water
• Reporting including analysis of potential risks and recommended corrective actions
Client Benefits
• Technically appraised facilities
• Safety regarding a sustainable water supply for the single bottling plants
• Consistent consultancy services worldwide
Water Stewardship/Conservation