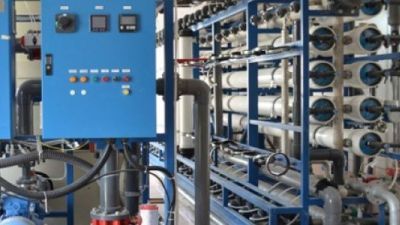 Water reuse system to reuse 1200m3
Challenge
Over one decade ago, two ESD directors helped American & Efird build the biological wastewater treatment system of 1200 m3/d capacity at their thread dyehouse in Dongguang, China.  This unique and yet simple and efficient secondary treatment design has delivered consistent performance in the past 10 years with treated effluent below the Class 1A standard (COD<50 mg/L, BOD<10 mg/L and Color<10), suitable for direct discharge to the adjacent river.
Ten years after, Inogen Alliance Associate ESD China was awarded another Engineering-Procurement-Construction (EPC) contract to build a water reuse system to reuse the 1200m3/d effluent as an extension of the existing secondary treatment in response to the most recent regulatory demand for the textile industry in Dongguan.  
Inogen Solution
The superb performance of the secondary biological treatment system has enabled direct feed of the secondary effluent into a UF/RO train with ozone decolourization to achieve 50% reuse of the wastewater directly in the production process.  The cost of the Inogen Alliance Associate ESD design was substantially lower than the mainstream domestic design without even taking into account for the cost saving on the deionized water that the plant would otherwise need to generate for the production.  The history of this plant shows a case how a well-thought-out investment in the secondary treatment 10 years ago eventually pays off through the water reuse phase.
Client Benefits
American & Efird achieve 50% reuse of wastewater directly in the production process as a result of the system installed by ESD China.   The cost of installing this was achieved at a much lower cost than a mainstream domestic design of a water re-use system due to the unique design of the ESD product.  Furthermore, because the re-used water was already deionized, additional substantial cost savings were made for the customer, given that they did not need a further process to generate deionized water for the production.