Through our unique operating model, an Inogen Alliance associate provides a single point of contact to obtain global expertise to help you refine and/or create and implement global strategy, policy and compliance programs for environment, health, safety (EHS) and sustainability.  Our EHS and sustainability consultants provide expertise at the country, regional and global level as an extension of your team. We can ensure your company is compliant in every location and that your global strategy is successfully crafted.
Global Programs that Integrate Meaningful Local Nuances
Having been involved in Inogen Alliance for more than 17 years and having the opportunity to lead multinational accounts, I'm constantly reminded how adept my Inogen Alliance colleagues are in meshing their knowledge of local regulations and cultural aspects and applying it to the unique risk profiles of multinational organizations. The results are global programs that not only meet the requirements and expectations of our corporate clients but are also meaningful and implementable at the local level.

Keith Knoke
Global Programs. All-Encompassing Compliance.
Learn more about Global Program Development and Strategic Consulting through Inogen Alliance.
Whether you're considered a low-risk environment (such as a call center) or high-risk environment (chemical manufacturing), our services can range from on-demand support to comprehensive support with our experts embedded as your EHS team at your company. We scale services to the level of risk tolerance and culture of your company.  Our experienced global consultants located worldwide can pinpoint key risk areas and help synthesize and implement your EHS programs using your existing tools and structure to ensure that the spirit and intent of the purpose of the company policy becomes part of the EHS and sustainability culture. 
Services include:
Evaluation, Selection and Monitoring of Key Performance Indicators (KPI) and Key Business Metrics (KBMs)
Strategy Development for EHS&S 
Stakeholder Engagement for Policy and Strategy development for EHS&S
Develop and implement site-specific EHS procedures to fulfill company policy and meet local compliance requirements. 
Leadership and Employee training for EHS&S topics
Industry Segment Benchmarking
Key results:
A globally scaled EHS and sustainability program
Partnership that allows for expansion of your EHS&S team globally.
Fit for purpose EHS&S policy and procedures to meet KPI and KBMs 
Bridge the gap between program and regulatory requirements in all regions globally down to country level.
Global Policy for Storage of Hazardous Materials/Dangerous Goods in Distribution Centers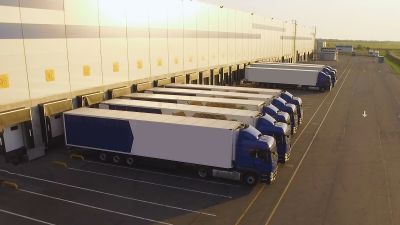 Through Inogen Alliance, associate Antea Group developed a template set of documents based on distribution center work and then trained our global team on the needs of the specific client. The team audited existing facilities, populated the register and validated the conceptual materials management topics to be covered in the policy. We were able to  do this work in less than 3 months to allow the client to address gaps quickly and ensure that the  storage requirements were internalized into their stocking process as soon as possible. 
Client Benefits
Audit of existing facilities to trend where there was a room for improvement on management of hazardous materials/dangerous goods.
A strategic road map to gain compliance and sustainable corrective actions
EHS regulatory register for each country related to Hazardous materials/Dangerous goods management
Backbone of necessary requirements that had to be addressed in the company policy
Preliminary stock control recommendations for the procurement department to ensure that limitations were not violated.
Global Program Development and Strategic Consulting
Get in touch with a consultant »