Global program development starts with risk assessments specific to your industry, sites and global locations. An EHS Risk Assessment, in many countries, is the first step to identify and analyze hazards that could impact your sites or your employees. Without a risk assessment it can make it more challenging to fully understand what risks are applicable. Risk assessments also create a solid foundation to evaluate what written programs and training you may need to develop and implement. In many countries, the risk assessment is truly the basis of your entire EHS program, so it is important to understand your compliance requirements, but also consider the value of implementing a risk assessment process across your organization.
Through our unique operating model, an Inogen Alliance associate provides a single point of contact to obtain global expertise to help you refine and/or create and implement global strategy, policy, compliance programs, and risk assessments for environment, health, safety (EHS) and sustainability. Our EHS and sustainability consultants provide expertise at the country, regional and global level as an extension of your team. We can ensure your company is compliant in every location and that your global strategy is successfully crafted based on solid risk assessments.
Have a question or need consultation in regards to Global Program Development and Strategic Consulting? Contact a consultant below.
Global Programs that Integrate Meaningful Local Nuances
Having been involved in Inogen Alliance for more than 17 years and having the opportunity to lead multinational accounts, I'm constantly reminded how adept my Inogen Alliance colleagues are in meshing their knowledge of local regulations and cultural aspects and applying it to the unique risk profiles of multinational organizations. The results are global programs that not only meet the requirements and expectations of our corporate clients but are also meaningful and implementable at the local level.

Keith Knoke
Global Programs. All-Encompassing Compliance.
Learn more about Global Program Development and Strategic Consulting through Inogen Alliance.
Whether you're considered a low-risk environment (such as a call center) or high-risk environment (chemical manufacturing), our services can range from on-demand support to comprehensive support with our experts embedded as your EHS team at your company. We scale services to the level of risk tolerance and culture of your company. Our experienced global consultants located worldwide can pinpoint key risk areas and help synthesize and implement your EHS programs using your existing tools and structure to ensure that the spirit and intent of the purpose of the company policy becomes part of the EHS and sustainability culture. 
Services include:
Evaluation, Selection and Monitoring of Key Performance Indicators (KPI) and Key Business Metrics (KBMs)
Complete Site-Specific Risk Assessments
Strategy Development for EHS&S 
Stakeholder Engagement for Policy and Strategy development for EHS&S
Develop and Implement site-specific EHS procedures to fulfill company policy and meet local compliance requirements
Leadership and Employee training for EHS&S topics
Industry Segment Benchmarking
Key results:
A globally scaled EHS and sustainability program that is based on the risks associated with your operations
Partnership that allows for expansion of your EHS&S team globally
Fit for purpose EHS&S policy and procedures to meet KPI and KBMs 
Bridge the gap between program and regulatory requirements in all regions globally down to country level
EHS Compliance Applicability Validity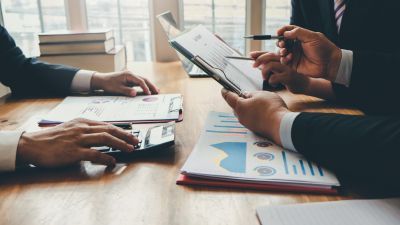 Each site completed an Enhesa scorecard on their own. This involved reviewing specific questions to deteremine which regulations were in scope with the site's operations. Then, a screening tool was applied to remove all regulations that were not relevant. The site contacts then assessed each remaining regulation to determine if they were in compliance or not, or if the regulation was not applicable to them. 
Next, our Inogen Alliance was sent the completed scorecards. Inogen reviewed the screening questions and the responses to each requirement within the scorecard. Our Inogen partners then had a call with the site contacts to review the responses and validate that they were completed properly. The finalized scorecard was delivered to the client after Inogen validated its accuracy.
Client Benefits
There was a cost savings for the client in having each site contact complete the scorecard on their own. Additionally, the added benefit is that a local regulatory expert was able to review and validate each individual scorecard to ensure it was completed accurately. This allowed the client to be confident about the degree of accuracy in the assessment tool, since it was not originally completed by a H&S expert.
Global Program Development and Strategic Consulting