Meeting the legal obligations and directives across global regulatory environments keeping up to date with changes and understanding how these requirements apply is fundamental to improve your business performance. Inogen Alliance is well-practiced in assessing emerging regulatory trends, tracking the regulatory changes relevant to target industries, markets and countries, developing advocacy strategies and defining process improvements that facilitate conformity and minimize risk exposure.
Have a question or need consultation in regards to Regulatory Compliance and Registers? Contact a consultant below.
World-Class Expertise Within Reach
EHS Regulations are the corner stone of Inogen Alliance services. Working with Inogen Alliance Associates on registers and protocols for over 10+ years has demonstrated each consultant's care to make regulations understandable to site personnel as well as their corporate managers, while keeping the spirit and intent of the law intact.  Every assignment is a value add to the client as all of the global team are passionate about explaining their country's EHS paradigm and how it relates to and/or contrasts to other countries requirements.

Alizabeth Smith
Local Regulations. Global Understanding.
Learn more about Regulatory Compliance and Registers through Inogen Alliance.
We have developed global environment, health, safety (EHS) regulatory content for 20+ years in 140+ countries. Our EHS regulatory consulting services include regulatory compliance audits and assessments, regulatory applicability evaluations, permitting and reporting, EHS program development and implementation, and regulatory registers. We provide full regulatory registers, as well as customized regulatory registers. The content is developed by local EHS consultants who are regulatory compliance practitioners and familiar with not just the regulatory requirements, but the intent of the regulation and the practical application of the regulation. 
 
Our consultants have experience complying with the local regulations and with local regulators. Our unique approach includes fit-for-purpose tools to capture and analyze EHS regulations for clients in technology, manufacturing, research and development (R&D), oil and gas, food and beverage facilities, and more globally.
 
Our global footprint ensures information and analysis is reviewed by in-country experts who fully grasp the intent, spirit, and application of the EHS regulations. By utilizing our in-country consultants, we are able to leverage our familiarity of language used for their promulgation and application of new and modified regulations or laws, while understanding country-specific cultural nuances.
Services include:
Single point of contact for global registers, protocols and monitoring services
Compliance Calendars to assist in compliance 
Regulatory interpretation
Registers and protocol provided in multiple languages
Dedicated technology support within our network
Key results:
Customized content to address compliance and business strategy
Proactive program to address regulatory changes
Scaled regulatory content to operations for low-risk and high-risk operations
Global Technology Company Legal Registers in 20 Countries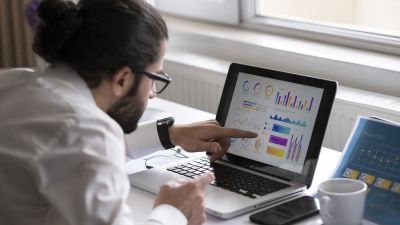 Bespoke EHS legal registers were developed for the client's 35 office locations. All registers were created by our in-country compliance specialists through the Alliance and then reviewed by the teams at Delta Simons and Antea Group USA to ensure consistency and quality. The registers only included compliance requirements which were relevant to the client's operations in each location, therefore removing unnecessary compliance obligations. 
Strong client relationships were developed and Inogen Alliance have now been contracted to conduct EHS compliance assessments for the client's global locations to assist with identifying evidence of compliance and also ensuring the legal registers are as site specific as possible.  
This project highlighted the strong partnerships existing throughout the Inogen Alliance. 
Client Benefits
Across Inogen Alliance, the legal registers were developed for all the client's global locations and then collated to understand compliance requirements. Delta-Simons and Antea Group USA worked together to coordinate the collation of the registers for all locations, conducting a review of each register before submission to the client.  

Strong client relationships were developed and Inogen Alliance have now been contracted to conduct legal compliance assessments for the client's global locations to assist with identifying evidence of compliance. Our Inogen Alliance colleagues will complete compliance assessments at all global locations following a consistent methodology under the direction of Delta Simons and Antea Group USA.
Regulatory Compliance and Registers