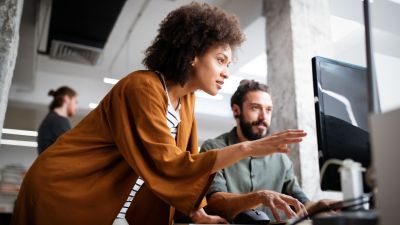 Global Trending of H&S staffing needs and Safety Committee Considerations
Challenge
Our Global Manufacturer, Distributer, and Retailer of cosmetics when preparing for a strategic planning session needed to determine where there was a regulatory H&S staffing and/or Safety Committee requirements for various facility types within their organization and how that mapped to current staffing. The goal was to ensure that the decisions to add team members fulfilled any compliance goals.  
Inogen Solution
By using the Global RegSupport Helpdesk and the data analytics (Tableau and Excel) the team was able to provide facility, country, regional and corporate trending and mapping of requirements to current staffing to help make strategic hires and confirm that the safety committees were supporting the Corporates EHS vision.
Client Benefits
Strategic Hiring Decision Support
Trending of requirements to help make decisions at the facility, country, and regional level
Visualization for the C-Suite Executives to clearly communicate staffing needs
About the Client
Client manufactures and markets skincare, makeup and fragrance products globally. They participate in both eCommerce as well as brick and mortar stand alone stores.