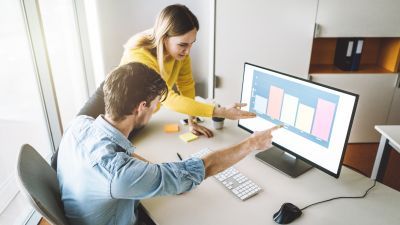 EU Energy Efficiency Directive (EED) Audits For a Client Across Europe
Challenge
New obligations under the EU Energy Efficiency Directive (EED) created a need for our client across their European facilities to assess their operations with energy audits.
Inogen Solution
On a regional level, Inogen Alliance supported the Client with its obligations under the EU Energy Efficiency Directive (EED) by:
• Conducting an initial scoping assessment of each EU legal entity to determine whether they qualify under national legislation
• Assessing their operations, assets and energy billing arrangements to understand the extent and nature of the energy audits required
• Determining the most optimal cost-effective sample of energy audits for the Client's needs
• On-site energy audits were delivered by Delta-Simons (UK), HPC AG (Germany), HPC Italia (Italy) and denkstatt (Austria)
• Desktop transport audits of vehicle fleet and employee mileage
• Reports conducted in the local language
• Summary report provided in English for presentation to senior management in the USA
• Notification to enforcing authorities
Client Benefits
The global coverage provided by Inogen Alliance means that we can support multi-national clients with compliance reporting and energy auditing on a global basis, with a seamless consistent approach which also allows for the nuances in local legislation and culture. The sum of all savings from the recommendations identified during the audits was over $500,000 per year. When extrapolated across the client's entire global portfolio, the savings could exceed $6m annually. Legal compliance with the EU Energy Efficiency Directive.
About the Client
Global technology retailer