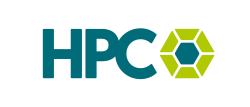 HPC Italia, with more than 150 employees, provides integrated Sustainability, Environment, Health and Safety services. The headquarters is in Milan and other operational offices are located throughout the country.
Founded in 1948, HPC is the oldest European environmental engineering multinational firm and is wholly owned by its employees. Driven by the enthusiasm of its shareholders, it is particularly inclined to new market challenges bringing improvements and success for its Clients.
Multidisciplinarity leads more than 150 employees in Italy, integrating superior expertise in different but interconnected fields, including environmental engineers, geologists, hydrogeologists, biologists, natural and environmental scientists, chemists, lawyers, social anthropologists, psychologists, and experts in communications. 
Quality and experience to find the best solutions for a wide range of clients, in terms of efficacy, cost efficiency and sustainability. HPC Italia is certified ISO 9001, ISO 14001 and ISO 45001.
Innovation is always ahead in areas of expertise by collaborating with research entities and universities, investing in the latest dedicated software tools, promoting continual education and fostering knowledge exchange among the entire HPC Group throughout Europe and globally with Inogen Alliance.
HPC - Italy Offices
17/A I-20145 Milano Italy
17/A I-20145 Milano Italy