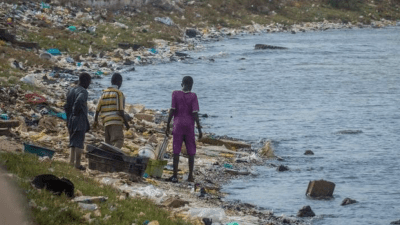 ESG Services for Oil & Gas Company Across Africa
Challenge
From 2021, HPC Italia is the Leading Company in a Joint Venture (JV) established to manage a framework agreement with one of the world's largest O&G firms. Valid until 2025, the framework agreement covers several ESG specialist services request by the Client.
Inogen Solution
HPC Italia works to provide the appropriate assistance and studies to the Client. Specifically,  providing desktop and site support for the  following:
-    Socio-Economic Impact Assessments 
-    Monitoring and Evaluation (M&E) of Development Projects
-    Life Cycle Assessment across Supply Chains
-    Social Baselines and Screening Studies
-    Stakeholder Mapping and Engagement
-    Grievances Management Systems
-    Land Acquisition and Resettlement Planning and Review
-    Support for the Selection and Application of International Standards/Guidelines
-    Human Rights Due Diligence
-    Social Management Systems Development and Implementation (Labour Influx, Gender, Land Access, Human Rights, Conflict and Security, Indigenous People)
-    Local Content Analysis
-    Dedicated Training and Capacity Building Activities
Client Benefits
Since 2021, HPC Italia has been working on the worldwide provision of ESG services for one of the worlds' largest O&G companies. The contract has currently covered the following projects:
- Phase 1 Land Management Action Plan - Cote d'Ivoire: The project involved land tenure, social context and institutional framework analyses, the elaboration of recommendations over implementation arrangements and the evaluation of the projects' requirements in order to identify the best available alternative to meet the client's needs.
- Study for Plastic Removal Technology in West Africa - Cote d'Ivoire: Support for a compensation project, through involving a SWOT analysis, a feasibility study and activities of stakeholder engagement, with the aim of aiding the client in the identification of solutions to tackle the presence of plastic wastes into the water bodies of a large city (and flowing into the sea).
- SDGs Impact Analysis - Republic of the Congo: Baseline and field analysis on the client project's impacts and contribution on the SDGs, as well as to the national context. The task involved the development and implementation of specific research tools (questionnaire), a systematization of the analysis and the development of guidelines to aid the client in replicating the analysis on similar projects.
- Project Performance Evaluation for Integrated Social Project "Access to Energy & Water, Health and Capacity building" - Angola: Project evaluation per OECD DAC criteria and per the projects' Logical Framework, with assessments over efficiency, effectiveness, impact, sustainability and gender analysis. The activity provided an independent assessment on the results of the projects and generated findings to guide the client in designing similar initiatives in the future.
- LRP Completion Audit (ongoing) - Ghana: The project involves a baseline study, the preparation and on-field implementation of data collection strategies (interviews), an assessment over the LRP's compliance with IFC Performance Standards and either the validation of the LRP's completion or the identification of any corrective actions to be implemented before the validation.