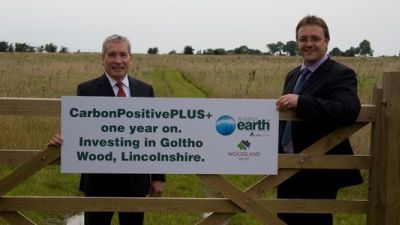 Key Environmental Performance Metrics
Challenge
In October 2007, an Alliance created by the Inogen Associate Delta-Simons and Océ UK launched the much-lauded CarbonPositivePLUS+ initiative for the VarioPrint® 6000 series of duplex printers. As part of the scheme Océ commissioned Inogen through Delta-Simons to perform an Environmental Stewardship Appraisal (ESA) at each customer site taking delivery of a VarioPrint® 6000 series machine, at no cost to the customer.
Inogen Solution
The ESA provided a headline assessment of key environmental performance metrics including energy, waste, water, habitat potential, environmental policy, management systems and identified low cost / no cost opportunities to improve performance and save money.
We have also worked with Océ to deliver innovative green projects with Océ Business Services with customers including Pfizer and other Océ 'Major Accounts' including central and local government.
The Inogen Alliance Associate Delta-Simons has also provided strategic support to Océ UK and supported its drive towards more sustainable business practices and has performed energy, waste and water audits and implemented improvements which have led to significant cost savings. On a broader remit, Delta-Simons has provided guidance to Océ in its Venlo HQ and branding summit in Barcelona.
Client Benefits
The cumulative total customer savings identified has equated to 650 tonnes of CO2, 25,000m3 of water and over £127,000 per annum.
The Strategic Alliance has greatly enhanced the environmental credentials of Océ UK; providing a clear 'sustainability' market differentiator whilst aligning Océ with customers and networks on this important agenda. It has also significantly raised Océ UK's 'green profile' in the market place among its peers creating the opportunity for increased sales. The improvements in energy consumption resulting from Shining Earth™ audits have also saved the company a significant amount of money resulting in a healthier bottom line business performance year-on-year.
Inogen Associate Delta-Simons has first-class credentials and produce results that really do improve an organisations' environmental performance.
Bron Curley,
MD Océ UK