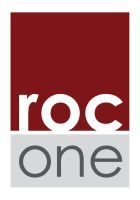 ROC One has over 25 years' experience in helping clients in all industry sectors and government to effectively embed management systems into their day-to-day operations. As a global consulting company for management systems, business and sustainability services we've successfully lead projects in the Americas, Asia, Europe and the Middle East. We help our clients with the transformation of our knowledge and expertise into realistic and value-added solutions. Through our consulting, training and audit services we helped over 850 organizations achieving management system certification and to implement sustainability strategies for the long term.
Our service portfolio includes:
Environmental, Health & Safety, Energy, Quality and Security Management;

Integration of Management Systems (E, H&S, En, Q, Sec)

Internal Management System Auditing;

Risk Assessment and Risk Management;

Business Continuity;

Sustainability Management & Reporting;

Circular Economy Strategies;

Certified Lead Auditor training for E/H&S/En/Q and Responsible Care;

Compliance Evaluations (E, H&S, Product, Transportation)

Product Stewardship and Product Compliance;

Site and IT Security; and

EHS outsourcing.
Our focus is on enabling its customers going beyond management system certifications to build and maintain leadership positions using ROC One's deep industry knowledge and its track record for successful delivery.
As partner of our clients, we are committed to:
Creating competitive advantage through unique solutions;

Building capabilities and mobilizing organizations;

Driving sustainable impact;

Providing unparalleled opportunities for professional growth; and

Succeeding together with passion and trust.
ROC One, LLC - USA Offices
159 20th Street Suite 1B-30 Brooklyn, NY 11232 USA
159 20th Street Suite 1B-30 Brooklyn, NY 11232 USA