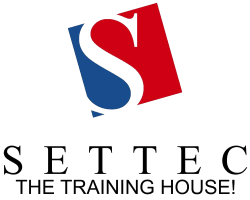 SETTEC is considered one of the biggest training and consultancy firms in Egypt and the Arab Region with its focus being QHSSE (Quality Health, Safety, Security and Environment). Its accumulated experience of more than 19 years and a commitment to its key values to strive for customer satisfaction, employee motivation, innovation strength, and successful partnership in everything the company does has positioned SETTEC as a unique and desired training & consultancy firm for the international and regional most reputable companies. The majority of projects, services, and experience are offered in Egypt and the Middle East directly or as a representative to international companies. The effectiveness, creativity, and credibility of SETTEC lies in its ability to link best practices and technologies to clients needs using an integrated approach to development, management and resources. Our work starts with an assessment of client needs within the broader framework of HSE services and is then followed by implementation SETTEC famous Defensive Driving courses delivered, since 2002 are accredited by RoSPA (Royal Society for the Prevention of Accidents) from the UK. In addition, SETTEC's Defensive Driving instructors are accredited for Advanced Defensive Driving by RoSPA and are members of RoSPA Advanced Drivers and Riders. We provide an independent road safety evaluation service to help public and private organisations assess the effectiveness of road safety projects.
SETTEC - Egypt Offices
17, 216 St., 5th floor, Maadi, Cairo, Egypt.