Get to Know the Board of Directors: Meet Christoph
November 15, 2021
To help you get to know the Inogen Alliance Board of Directors better, we'll be sharing a series of interviews with each of the board members. You'll learn more about where they work, what they do, and the value of being a part of Inogen Alliance. 
Meet Christoph Olk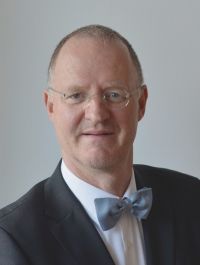 Where do you live, and where do your companies operate? 
My office is near Frankfurt, not far from the international airport and close to the largest and most important wine growing region in Germany. Here the famous Riesling is produced. HPC has been serving customers in nearly all European countries for many years with > 40 branches and > 650 employees.   We offer a wide range of services with our branches in Germany, Italy, France, Poland, Spain, Austria, Hungary and Kosovo. Often together with the partners of Inogen we have successfully realized joint projects in all 28 countries of Europe and also in many countries of Africa, Asia and the Americas.    
What is your location/geography known for? 
My family lives in Essen, between Düsseldorf, located on the river Rhine and Dortmund, well known for its soccer team. The region is famous for its historic coal and steel production, but also for the successful transformation from a heavy industrial landscape to a more commercial and very green metropolitan area that has been taking place since the 1990s. The mixture of old coal mines, industrial monuments, coal conveyor towers, and large recreational parks and many bike paths is well worth a visit. 
What is your background and role? 
I am a hydrogeologist and have a PhD in geophysics. I have been doing the business as a consultant for about 15 years, 10 of them at HPC. For 20 years I worked as an EHS manager in the chemical specialities  industry. During this time I have been responsible for M&A projects worldwide and have provided technical and financial support for many contaminated sites and landfills. During this time with many upheavals and mergers I was able to work with most of the well known consultant companies worldwide. In the first years at HPC AG I managed serveral international projects, especially in Kosovo, Albania, Israel, Vietnam and Cuba. I am managing the Frankfurt office and have a very international team of 30 employees. I am in the executive board of HPC and very well connected in the HPC group.   
How long have you been a part of Inogen Alliance and what value does Inogen Alliance bring to you as a member? 
I have known Inogen since it was founded. My contacts to Inogen have existed for almost 30 years, of which about 20 years as a customer, i.e. quasi on the other side of the table, and 10 years as a partner. HPC, as one of the 3 founding members, brings itself into the Inogen network as a reliable partner and benefits from its worldwide presence. In terms of customers, through the Inogen family, we can offer many competences developed in the partner network and especially meet the needs of multinational clients. I like that the Inogen family is customer-centric and practices common values. The diversity in Inogen ensures a continuous development of services and values, which in turn is not only directly expressed in good business figures, but also represents an added value for the individual employees and companies. The always forward looking development approach and the diverse cultural interactions are important aspects of working together, not only in the Inogen family, but also within the HPC Group. 
What are the biggest strengths in EHS&S in your geography? 
HPC is known in Germany and Europe for its great competence in dealing with EHS topics, contamination and waste. For decades, we have been working successfully with innovative concepts and technologies to find customer-oriented, optimal and legally compliant solutions to problems. We support large and small customers in geotechnical issues, develop solution concepts for infrastructure and real estate projects. We help companies to achieve legally compliant conditions through appropriate compliance studies and EHS audits. Our redflag reports identify potential risks and serve for cost estimation. Other important areas of work include hydrogeological studies, modeling, field investigations and audits, for example to ensure the quantity and quality of the required process water, as well as advising companies on all issues related to occupational and machinery safety. We look at companies from an energy point of view and help to locate and eliminate hazardous building materials. Our dismantling concepts and the supervision of such measures help owners to convert old sites into new residential and industrial complexes. We also consider the ecological footprint, map flora and fauna, and analyze the impact of heavy rainfall events and the risk of flooding. All topics related to sustainability are playing an increasingly important role and are therefore an important part of our service portfolio.   
Learn more about the Inogen Alliance Board of Directors here.
Inogen Alliance is a global network made up of dozens of independent local businesses and over 5,000 consultants around the world who can help make your project a success. Our Associates collaborate closely to serve multinational corporations, government agencies, and nonprofit organizations, and we share knowledge and industry experience to provide the highest quality service to our clients. If you want to learn more about how you can work with Inogen Alliance, you can explore our Associates on this webpage or Contact Us. Watch for more News & Blog updates here and follow us on LinkedIn.