Get to Know the Board of Directors: Meet Peter
January 12, 2022

To help you get to know the Inogen Alliance Board of Directors better, we'll be sharing a series of interviews with each of the board members. You'll learn more about where they work, what they do, and the value of being a part of Inogen Alliance. 
Meet Peter Ramsay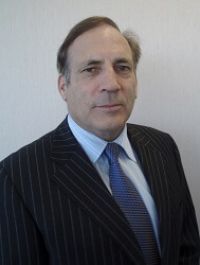 Where do you live, and where do your companies operate?
I live in Melbourne, a city that sits on the coastline of southeastern Australia in the garden state of Victoria. Melbourne has a population of 4.9 million and an area of 9,992 km2. We have offices in both Sydney and Melbourne, the two most populous cities in Australia.
What is your location/geography known for?
Melbourne has been named as one of the world's most livable cities by the Economist Intelligence Unity (EIU). Melbourne is known for its beautiful beaches, national parks, mountains, and wineries. A drive along the Great Ocean Road, the most remarkable Australian Heritage listed road, is a must-do activity for the millions of tourists that visit Victoria each year. Inner-city Melbourne is the place to experience the city's vibrancy, cultural diversity, and excellent coffee. Melbourne is also home to world-class sporting events such as The Formula 1 Grand Prix, Australian Open, and the Melbourne Cup.
What is your background and role?
I am the Managing Director of Peter J Ramsay & Associates, and founded the firm in 1988. I am also a member of the Inogen Alliance's Board of Directors. I have 35 years' experience in due diligence, EHS auditing, environmental impact assessment, air quality, site assessment and remediation. I have been appointed continuously as an auditor under the relevant environmental Acts in the states of New South Wales and Victoria since the 1990s.
As Managing Director, I am responsible for the overall health of the business. This includes financial performance, client liaison, consulting, and most importantly, looking after our people.
How long have you been a part of Inogen Alliance and what value does Inogen Alliance bring to you as a member?
Peter J Ramsay & Associates has been a member of the Inogen Alliance since 2008, and we have collaborated with Inogen Alliance partners on projects in Australia, New Zealand, and the South Pacific. Inogen Alliance provides the opportunity to offer high-quality EHS and sustainability services to multinational clients. As a medium-sized firm, we remain competitive in the Australian local market thanks to the global reach and the worldwide expertise offered through the Inogen Alliance network.
What are the biggest strengths in EHS&S in your geography?
Corporations have implemented Workplace Health and Safety (WHS) systems. The current WHS focus has extended to behavioral safety, fatigue management, and mental wellbeing, which includes workplace bullying and harassment.
With the overhaul of the Environment Protection Act in the state of Victoria, the focus has shifted from managing pollution to preventing pollution with the adoption of a precautionary approach. The EHS&S industry in Australia is evolving and the regulatory environment is becoming more stringent. There is an increasing awareness of the need to provide a healthy and safe working environment and the need to operate more sustainability. Business is increasingly viewing a good EHS&S performance as a competitive advantage to attract talent, win business, enhance public image, and achieve sustainable growth in the long term.
Learn more about the Inogen Alliance Board of Directors here.
Inogen Alliance is a global network made up of dozens of independent local businesses and over 5,000 consultants around the world who can help make your project a success. Our Associates collaborate closely to serve multinational corporations, government agencies, and nonprofit organizations, and we share knowledge and industry experience to provide the highest quality service to our clients. If you want to learn more about how you can work with Inogen Alliance, you can explore our Associates or Contact Us. Watch for more News & Blog updates here and follow us on LinkedIn.