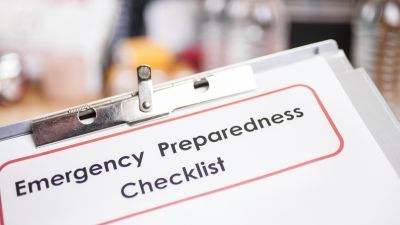 Emergency Response Regulations Register, Visualization, and Potential Fines
Challenge
A new organization within the company took over the emergency response program for this larger global technology firm. The original request was to identify applicable emergency response requirements for offices, data centers, distribution centers, and manufacturing facilities. The project evolved into creating a self assessment tool, data visualization of the site's responses, a research tool for Regional Managers, and regulatory risk calculator.
Inogen Solution
Antea Group lead the Inogen Associates to develop a customized deliverable of global regulatory requirements for all the 141 jurisdictions of federal, state/province, and local emergency response requirements. The team identified applicable emergency response regulations and explain compliance requirements regarding:
•    Good Samaritan Laws
•    AED Requirements
•    General Requirements for Emergency Response and Preparedness for both Offices and Manufacturing (where applicable), including:
o    Requirements for exit routes
o    Exit route signage and evacuation route posting
o    Maintenance, safeguards, and operational features for exit routes
o    General Employee Training
o    Drills/Exercises
o    Cost/Impact of Noncompliance
o    Medical Services and First Aid Requirements (including Cost/Impact of Noncompliance)
•    General Fire System Requirements:
o    Authorizations/Permits
o    Portable fire extinguishers (including location, signage and inspections requirements)
o    Employee alarm systems (noting if a permit is required and inspection requirements)
o    Cost/Impact of Noncompliance
o    Emergency Action Plans, Notification, and Permits (including the Cost/Impact of Noncompliance)
•    Emergency Response Team Requirements 
o    Staffing
o    Training
o    Protective Equipment
o    Rescue Equipment
o    Cost/Impact of Noncompliance
•    Unique Country Requirements Related to Emergency Response not Covered Above
Qlik was used to do visualization and to provide a research tool and self assessment tool for global facility personnel to ensure that regulatory requirements are met. 
Client Benefits
Awareness of global requirement specific to facility type and location. 
Clear compliance requirements that each facility was able to evaluate their compliance to.
Trending of results to calculate the risk of noncompliance to the company. 
Prioritization of gaps to create a road map to compliance by facility, country, region and corporation.
About the Client
Global technology manufacturer and software designer with offices, data centers, distribution, and manufacturing facility