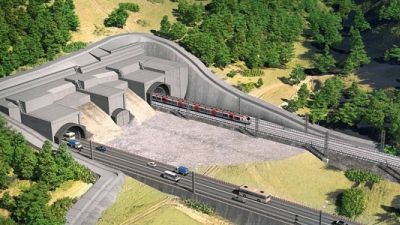 Preparing Sochi for the 2014 Winter Olympics
Challenge
In 2006 the Government of Russia developed a 'Federal Target Program' for Developing Sochi as a Mountain Climate Resort for the 2014 Winter Olympics. Inogen through its Inogens Associage Environmental Centre IFPA won a vigorous tender process with the Government of Russia to carry out works on the site.
Inogen Solution
Under the governmental program our Inogen Alliance Associate delivered in 2006 a Strategic Environmental Assessment under international standards relating to candidate city bids.
In 2007 it was developed an Environmental Impact Assessment (EIA) covering both existing and proposed new venues and taking into account functional zoning of Sochi National Park and other Specially Protected Nature Territories and other Russian and international environmental requirements. The EIA was based upon a review of findings of several field studies conducted on location and various documents and reports supplied by design organisations. Remote-sensing and GIS methods were used in the EIA.
On the same year, it was developed a System of Integrated Environmental Monitoring as a tool for surveillance of the entire environment in Sochi National Park and adjacent area both during the construction of Olympic sports and associated facilities and once they are up and running.
For 2008 and 2009 it was conducted a comprehensive environmental survey across an area of around 60 km2 on the route of a combined automobile and rail line through a piedmont terrain upriver Mzymta. The route connects the coastal resort of Adler to the upland Alpika Service mountain resort centre. This project was the most challenging out of those on the Olympic construction agenda. The road is 46 km long, of which over 10 km are railway tunnels (one being 4.2 km long) and over 7.5 km are automobile tunnels.
The area is a delicate environment, with most of the road length encroaching the territory of Sochi National Park 'permitted development' zones. Our Associate carried out a diligent field study of the area's geology, hydrogeology, hydrology, soil patterns, land resources, flora, fauna, social implications, and sanitary aspects, and reviewed the project waste management options.
Client Benefits
Identification of environmental impacts at Sochi National Park.
Environmental surveillance tool for the Sochi National Park, including the monitoring included field research and satellite imaging and was made specific to each sports venue/tourist site, using GIS techniques where appropriate.
Environmental damages at the route of a combined automobile and rail line through a piedmont terrain upriver Mzymta were quantified and it was developed for Sochi the Environmental Protection Measures book for the project.