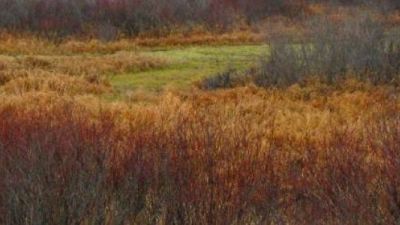 Successful liability transfer program after 18 years of Stakeholders negotiations
Challenge
Antea Group assisted multiple property stakeholders with the development of a liability transfer program to facilitate the remediation and closure of a PCB, chlorinated VOC and TPH contaminated former oil recycling depot site in New Jersey. Prior to Antea Group involvement, the property stakeholders had been in negotiation deadlock regarding the site for 18 years.
With the objectives of achieving stakeholder agreement, moving the site to closure and allowing the stakeholders to walk away from the environmental liability associated with the site, Inogen through Antea Group presented a comprehensive liability transfer solution that included the use of environmental insurance.
Inogen Solution
The services of Inogen Alliance Associate Antea Group included site due diligence and in-depth data review related to known environmental conditions, comprehensive site investigation to adequately delineate soil and groundwater impacts, development of remediation strategies and alternatives, and the performance of probabilistic cost modelling to forecast costs to achieve regulatory closure.
A program design was then presented to the stakeholders that included diagnosis results and options for liability transfer structure and environmental insurance product applications. Inogen Alliance through Antea Group supported the stakeholders during the discussions and negotiations with the various insurance underwriters.
In-situ ozone injection was implemented to remediate the site contamination, after considering excavation, landfill disposal, and long-term pump and treat as alternatives. Bench-scale testing was also implemented to verify the efficacy of in-situ ozone injection for all contaminants of concern.
Client Benefits
Within a year, the stakeholders agreed to the liability transfer program which included a cost cap insurance policy and pollution legal liability policy to cover cost overruns associated with the site remediation, undiscovered incidents, regulatory re-openers, third party claims and legal defense costs.
The solution benefited the property stakeholders in that they were able to transfer the environmental liability to our Associate Antea Group and "walk away" from all liability associated with the site, breaking almost two decades of negotiation deadlock.
Related Services
With increased globalization comes increased business risk, and sometimes acquisitions, mergers and divestments require a more sophisticated approach to risk management and assessment. Inogen Alliance has developed unique expertise around liability transfer and asset exit strategies through risk modeling and the application of environmental insurance products. At the same time, Inogen Alliance delivers efficient and consistent environment, health and safety due diligence services that facilitate informed business decisions, and help you to avoid uncertainty by identifying, assessing and prioritizing your business risk, allowing you to monitor and control potential negative impacts as well as capitalize on potential opportunities.