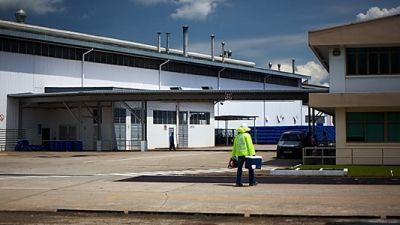 Urban air quality analysis for the entire nation of Singapore
Challenge
Inogen Alliance Associate EnviroSolutions & Consulting (ESC) was appointed by National Environment Agency (Singapore) 2009 to analyse urban air quality for the entire nation of Singapore. The study covered more than 7000 industrial stacks, road and air transport, shipping in the world's busiest container port, as well as trans-boundary issues.
Inogen Solution
The project developed Singapore's national emissions inventory and subsequently calibrated the ADMS Urban Model to better understand Singapore's urban air quality. The model was calibrated against the nations continuous air quality monitoring stations and proved to be accurate acorss the criteria pollutants.  In subsequent phases ESC trained the NEAs technicians in the upkeep of the emissions database and on how to run the model to analyse 'what if' scenarios to enable the planning of improvements to its urban air quality via implementation of policies to enable sustainable infrastructure planning.
Client Benefits
The study was conducted for the National Environment Agency (NEA). The Client received a full emissions inventory in a format which enabled them to upkeep and maintain the database, and the ADMS Urban model callibrated to Singapore's climate and environment, enabling them to better understand and improve the national air quality of Singapore.