Warehousing: addressing the 'S' in ESG

Environment and Social Governance (ESG) is moving to the top of the agenda for warehouse and logistics developers as the investment and occupier markets increasingly focus on ESG.  Whether this is through a desire to lead on environmental and social issues or as a result of investor or customer demand, market trends or planning policies, the result is the same, you can't ignore your responsibilities towards ESG matters.  Add to this the increasing public focus on the environment and the social issues around wellbeing (including both mental and physical health) as reflected in the front pages and headlines of mainstream media and in the financial press, and it is clear that positive actions are needed and expected in the warehousing market.
Over many years sustainable development has become the norm, with measures such as renewable energy, energy efficiency, resource efficiency and waste minimisation being standard for developers.  Of course, there is a lot more to do and continued high levels of innovation and commitment are required, but the 'E' is routinely addressed in development planning.  Social impact is much harder to measure and much harder to implement, but no less important.
It wasn't long ago that the key considerations for location of a logistics warehouse were around transport infrastructure and services connections/capacity.  Now the availability of a labour market is a key consideration.  A mobile workforce at a time of high employment means that warehousing can't just rely on creating jobs by its presence, they have to be the right jobs and in the right place.  This is reflected in planning decisions to a degree, but most importantly in the choice of occupiers when determining their preferred location.  The challenge for warehouse developers is to build warehouses that not only satisfy all of the traditional logistics requirements, whilst being sustainable, but also to create developments that attract and retain staff ensuring a long-term effective operation for occupiers and investors.
As the links between Environmental and Social matters rise rapidly up the agenda, notably around air pollution, we can demonstrate that sustainability measures bring social benefit by identifying and highlighting the social benefits of renewable energy and electric vehicles as they directly improve air quality, but can warehousing really make a true social impact?  Can warehousing developments provide their own style of 'place-making'?  City centre developments have focussed on this for some time, with a range of fantastic regeneration stories demonstrating true social value.  The challenge is tougher for warehousing, but the potential social impacts are at least as significant.  Warehousing employs a wide demographic, from technical expertise in robotics engineers, right through to unskilled temporary workers on challenging shift patterns.  The consumer expectation of on-line retail demands high quality zero mistake rapid delivery and a workforce capable of delivering that is essential.  How can warehouse developers assist occupiers in keeping people, healthy, committed and alert?  Can warehouse working environments make even the most routine jobs into 'good' jobs?  The industry is saying yes, they can.
Warehousing developments are including high quality outside space and a range of wellbeing facilities and there is a lot more that can be done.  Access to routine health services is a challenge for busy shift workers and warehousing developers are starting to see themselves as facilitators of access to essential public services.  This has a clear social value as well as a frank commercial edge: healthy workers have better attendance records, less records of presenteeism and better staff retention.  Increasing bio-diversity is one area that has political focus.  Developments need to demonstrate net gain in biodiversity.  Many high quality warehouse developments include planting of native species and creation of habitats.  Encouraging even basic interaction with the natural environment, through introducing access for workers and the public, encouraging education and engaging people in maintenance of biodiversity features opens up a range of positive social and environmental benefits.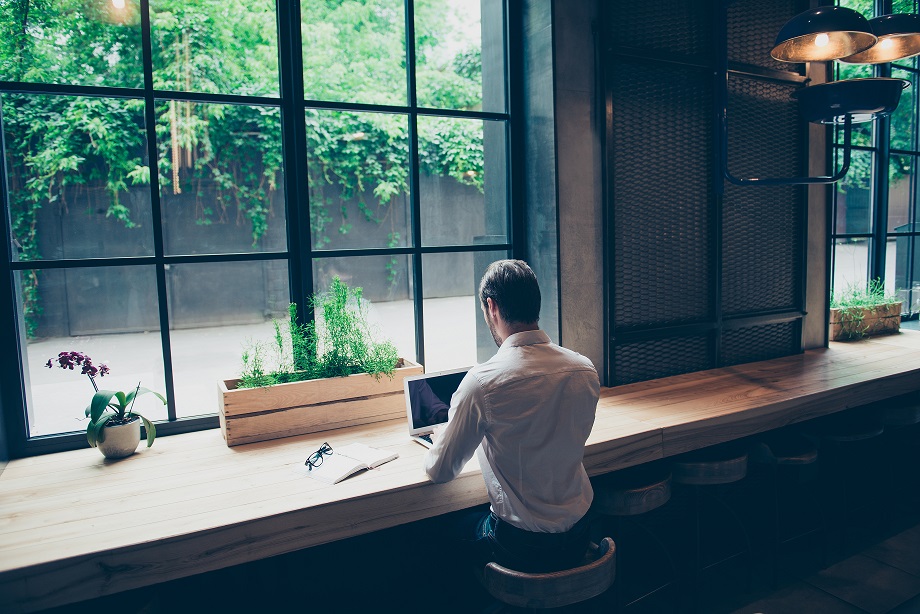 ESG opportunities cannot and should not be ignored in the existing built environment either. Whilst new build offers the opportunity to design ESG initiatives in to the master planning process, the vast majority of existing industrial and logistics stock is older and dates from a time when ESG was still a pipe dream. In such situations the challenge is to determine what is available to improve environmental and social credentials.  Improvements to bio-diversity to enhance local eco-systems with social interaction between landowners, tenants and local nature trusts creates the potential for improvements, whilst such improvements have a positive impact on the wellbeing of site users.  Education of tenants and interaction with local schools can also bring about improved environmental and social standing.
Delta-Simons is advising clients to review their portfolio and their operations to identify where they can make the most impact.  Using recognised frameworks such as the UN SDGs (United Nations Sustainable Development Goals) and benchmarks such as GRESB (Global Real Estate Sustainability Benchmark) as a guide, it is possible to target the areas where a developer, or a development, can have the most direct impact.  Where appropriate, wellbeing accreditations such as WELL and Fitwell, alongside established environmental benchmarks such as BREEAM and LEED can demonstrate the success of developments too.
Ultimately, however, in a world where the public move is shifting towards expecting corporations to demonstrate their ESG credentials, the goal has to be that warehouse developments are seen as positive contributors to ESG, on a local, national and international scale, addressing social issues at home alongside tackling global environmental challenges.  Developers that achieve that will find an easier planning process, occupier retention and investor confidence.  We mustn't forget that being sustainable means something that continues and everyone wants their business to continue.  The workforce is key to a sustainable warehouse and tackling Social challenges is at the heart of quality warehouse development.
About Delta-Simons:
Specialising in Environment, Health & Safety and Sustainability, Delta-Simons provide support and advice within the property development, asset management, corporate and industrial markets.  Operating from nine locations - Lincoln, Birmingham, Dublin, Durham, Leeds, London Manchester, Norwich and Nottingham - we employ over 100 environmental professionals, bringing experience from across the private consultancy and public sector markets.