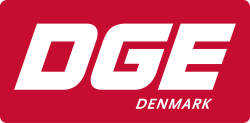 DGE Group was founded in 1985 in Denmark, providing consultancy to the mineral, oil and gas exploration sector, but quickly expanded to provide additional environmental services. DGE Group's home market is Scandinavia, with its expansion market in the Baltic Sea Region, but also takes part in international projects.

DGE Group operates from Denmark, Sweden, Norway, Lithuania, Latvia and Estonia and has a trusted partner in Finland. DGE has approximately 150 consultants in 16 office locations. Its primary resource is its devoted and skilled employees in its core competence areas, including Corporate Environmental Protection, Environmental Real Estate Assessments and Engineering.
DGE - Denmark Offices
Jelshøjvæget 11 DK-8270 Højbjerg Denmark"
Jelshøjvæget 11 DK-8270 Højbjerg Denmark"
Literbuen 13 DK-2740 Skovlunde Denmark
Literbuen 13 DK-2740 Skovlunde Denmark
Toldbodgade 8, 1. sal DK-4700 Næstved Denmark
Toldbodgade 8, 1. sal DK-4700 Næstved Denmark
Skalhuse 5 DK-9240 Nibe Denmark
Skalhuse 5 DK-9240 Nibe Denmark
Grønhøjgade 45 DK-6600 Vejen Denmark
Grønhøjgade 45 DK-6600 Vejen Denmark
Svendborgvej 226, 5260 Odense S. Denmark
Svendborgvej 226, 5260 Odense S. Denmark