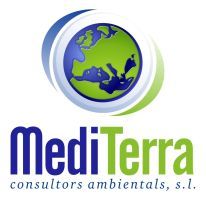 MediTerra is an independent environmental consultancy company founded in 1998, formed by a multidisciplinary team with up to 25 years of experience.
The activity of MediTerra has been mainly focused towards:
The integrated environmental management of industries;
The investigation and remediation of contaminated soil and groundwater (incl risk assessments);
The performance of EHS Compliance and Corporate Audits;
Environmental Due Diligences;
Audit protocols and legal registers.
MediTerra works in whole Spain, Portugal and Andorra and holds the mandatory regional accreditations as well as the accreditation ISO 17020:2012 (Inspection Entity in the area of Contaminated Soil and Groundwater and Quantitative Risk Assessment), which is mandatory in most of the regions of Spain.  
MediTerra - Spain Offices
Street Sant Maximia, 2, 17300 Blanes, Girona, Spain
Street Sant Maximia, 2, 17300 Blanes, Girona, Spain
Paseo de la Castellana 101, 1º 1ª, 28046 Madrid
Paseo de la Castellana 101, 1º 1ª, 28046 Madrid