How Do We Better Treat Contaminated Groundwater?
DGE Group by Martin Bymose and Morten Øland
March 22, 2021

Development and construction in Europe are growing despite the COVID-19 situation. Development projects are taking place in port areas and on desired investment properties, which in some cases are heavily contaminated due to past land use activities. Thousands of soils and groundwater contaminants can be found on these investment properties, and remediation of groundwater contaminants thus becomes part of the development process in these areas.
The variety of contaminants are differ from location to location and can be a complex mixture of contaminants, depending on the historical activities on the areas. Gas stations, chemical factories, and various types of industry - the risks of contaminants, fate and transport, potential migration and potential exposure pathways vary. We see an increasing need for contaminated groundwater treatment, which has a significant complexity, i.e., where different groups of substances are mixed. Complex groundwater contamination may have a mixture of, e.g. , hydrocarbons, per- and polyflouroalkyl substances, phenols, PFAS, chlorinated hydrocarbons, volatile organic compounds, pesticides, or heavy metals.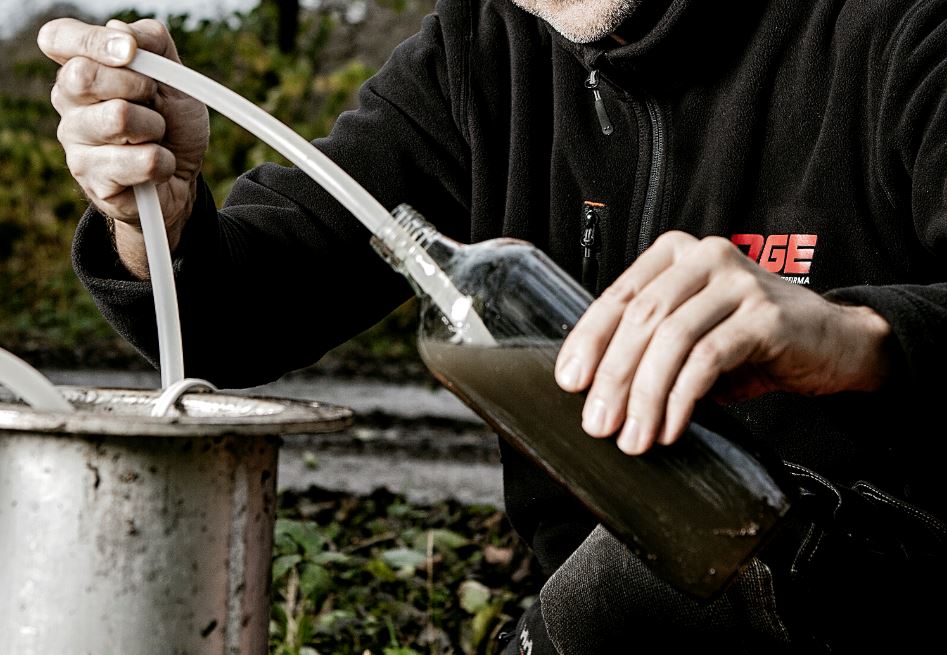 Contaminated groundwater is a problem at thousands of locations in Europe.
The need for handling the contaminated groundwater may be due to various matters. It may be necessary to lower the groundwater table for a building's basement construction below the groundwater table. In such cases, significant amounts of groundwater must be pumped to keep the excavation dry during construction. If the pumped groundwater is contaminated, treatment for removal of contaminates is required before a permit is obtained to discharge the groundwater to the sewer or to the ground surface.
Groundwater Remediation
For purification of water with a complex mixture of contaminants, it is often necessary to temporarily establish a "Treatment Train," consisting of different mobile purification units, each of which purifies the water of specific contaminants. It is thus essential to identify the specific contamination composition and concentration range at each site investment property to establish a basis of design and make the most economical decision for the selection of treatment methods.
Through our experience and access to many different types of water treatment units and processes, across Inogen Alliance we can advise which units and methods are required and most economical for the individual and specific construction site. Once the method or potential treatment train of methods are identified, a thorough understanding of groundwater flow properties are needed to size the treatment system units. 
Hydraulic assessments of the groundwater at an investment property are also necessary for correctly dimensioning the treatment units according to the flow of pumped water at the site. If the contaminants and the hydraulic conditions at an investment property are well understood, the treatment will be more costly. Increased costs can be associated with a number of reasons but most common are the costs of treatment system modifications, reduced life of a treatment unit, more frequent manual labor to operate and maintain the system and higher disposal costs.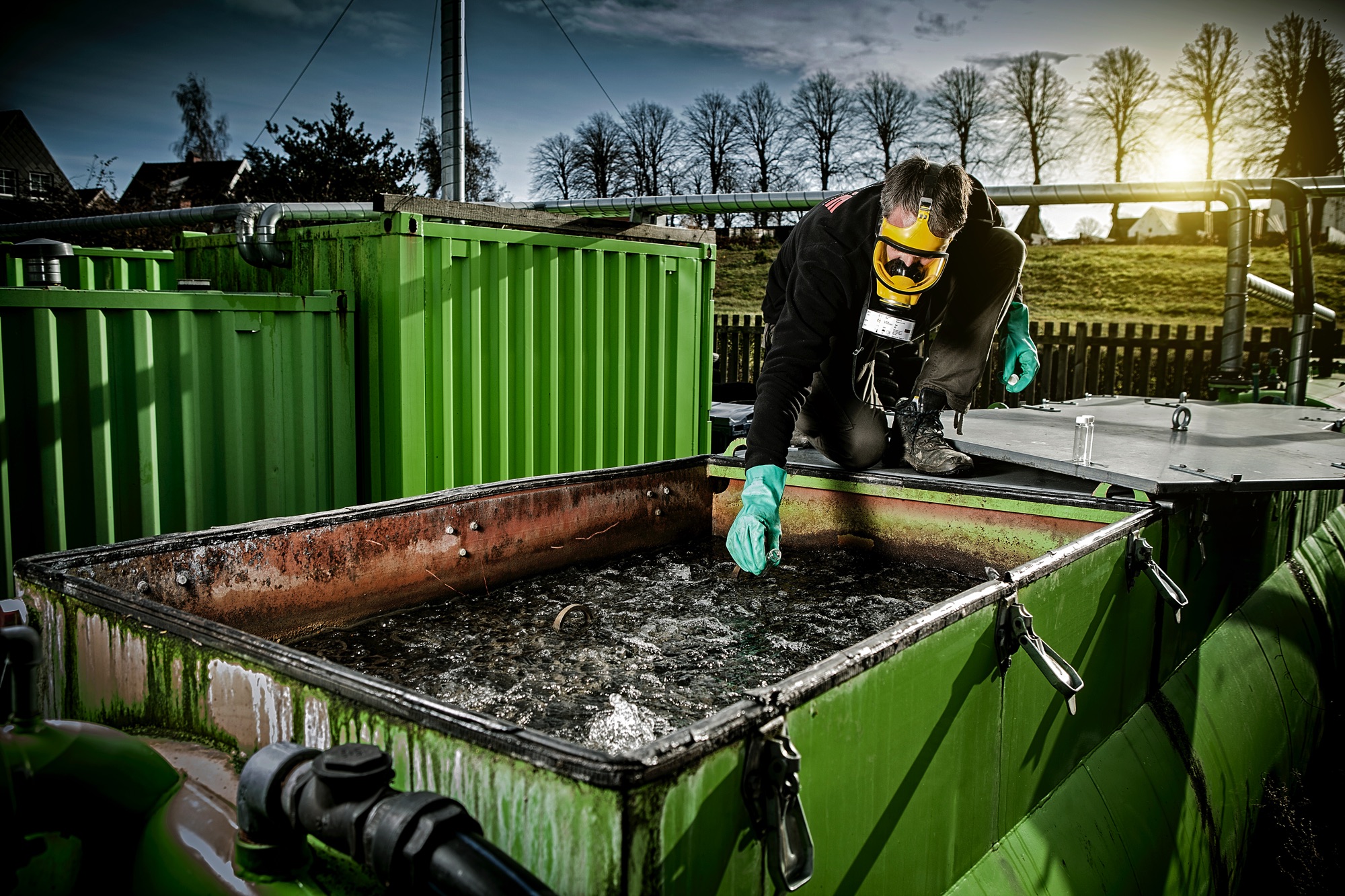 Groundwater sampling from a biological-filter treatment system at a site contaminated with 50,000 liters of gasoline with MTBE.
The need for permanent hydraulic fixation of groundwater contamination is also a remedial option frequently required by the authorities. This remedial action is utilized at the leakage of leachate from old landfills to avoid leakage of contaminated groundwater to recipients or drinking (potable) water resources.
A system for hydraulic control of groundwater contamination plumes from large hotspots of soil contamination may also be established. Both the required duration of the water purification and the water flow are essential factors that must be assessed before choosing the appropriate "Treatment Train" to solve the problem.
In many countries, the authorities require the utilization of Best Available Technology (BAT) for remediation of contaminated water, which today consists of many options and methods. It is all about choosing the right BAT option at the right costs.

An example of a "Treatment Train" for a very complex water treatment.
An excellent example of a new remediation method for contaminated groundwater is the RemUVe® technology. The RemUVe technology is based on water purification using UV light from medium pressure lamps combined with extremely accurate doses of  hydrogen peroxide (H2O2)  which creates an Advanced Oxidation Process (AOP). This process degrades substances such as chlorinated solvents, MTBE, pesticides, drug residues, and of course, viruses and bacteria.
The RemUVe technology stands out compared to other UV-AOP techniques due to the patented reflection system in the UV chamber, resulting in a significant degree of UV energy utilization. The method results in less energy consumption compared to other known UV-AOP remediation techniques, as such less cost.
Furthermore, RemUVe water treatment effectively reduces the use of active carbon and removes a vast array of contaminants with this high-efficiency UV and H2O2 based treatment, thereby eliminating the need for active carbon or increasing the life of carbon, resulting in less cost.
RemUVe uses electricity to operate, but green energy production in Denmark and Europe is growing, and already today, the energy usage of operating the RemUVe system is less than the energy used to regenerate the active carbon. For more information on this new technology contact our Associate DGE in Denmark.
Inogen Alliance is a global network made up of dozens of independent local businesses and over 5,000 consultants around the world who can help make your project a success. Our Associates collaborate closely to serve multinational corporations, government agencies, and nonprofit organizations, and we share knowledge and industry experience to provide the highest-quality service to our clients. Watch for more News & Blog updates here and follow us on LinkedIn.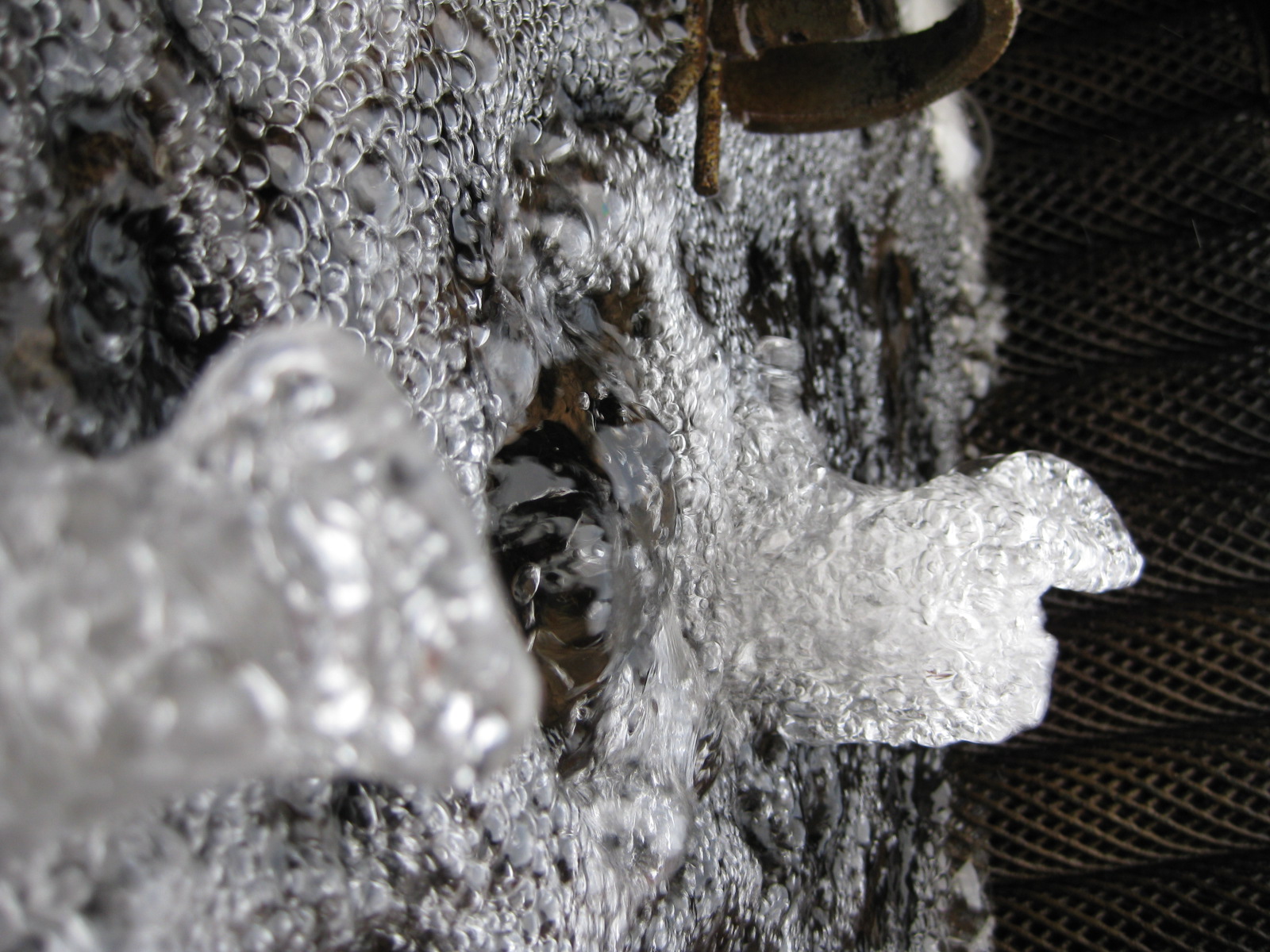 We need clean water now and in the future.