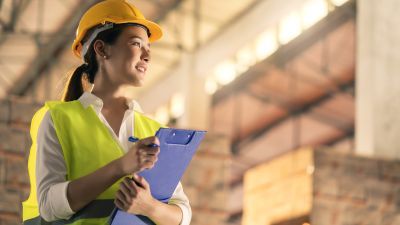 Data Center Construction Safety in Singapore and Malaysia
Challenge
Data center construction requires a large amount of space and energy to operate and maintain. This project formed part of the client's plan to establish new data centers in Singapore and Malaysia. Due to the project's urgency and its simultaneous regional development, the construction sites had to be managed safely and efficiently by an EHS professional.
Inogen Solution
EHS Talent On-Demand is a cost-effective and alternative solution for organizations seeking experienced environmental professionals to develop environment, health & safety (EHS) policies. 
ESC's regional presence made it easy to meet the clients' requirement and deploy EHS professionals throughout the whole construction phase of the data centers. Through EHS Talent Resourcing, a Senior EHS Consultant and Specialist were deployed to provide compliance support and provide in-country EHS assurance support in accordance with the client's EHS policies and management system. 
Client Benefits
Through our holistic approach, the client was able to overcome EHS construction challenges and achieved Workplace Safety and Health recognition having met EHS standards thanks to our local knowledge of the regulations, technical expertise and project management. 
About the Client
Multinational Technology company