A true pandemic threatens the health and well being of people around the world. As a member of the human race, every person has the responsibility to take actions that limit the spread of viruses that can lead to a global catastrophe. Employers can do their part by understanding and following local guidelines and best practices as well as continuing to evaluate and update their pandemic response plans. Well thought out plans can help organizations protect their employees and businesses from potential life-threatening impacts of a pandemic. Effective strategies can help your organization stay in business, minimize the financial impact of a pandemic, and most importantly protect the health of your employees and the global community.
Have a question or need consultation in regards to Pandemic Planning & Response? Contact a consultant below.
Navigating New Hybrid Workplace Environments
Globally we continue to evaluate and adjust to the ebbs and flows of the COVID-19 pandemic. From supporting return to office plans and strategizing with clients as they move to hybrid workplaces to interpreting local regulations as they change, our Inogen Alliance team has been an integral part of assisting our global clients. We aim to assist clients not only to be compliant, but to be best-in-class in order to keep their workforce and the public safe. The way we do business is changing and we look forward to assisting companies as they adapt.

Kylle Barrieau
We're Here to Help.
Learn more about Pandemic Response Planning through Inogen Alliance.
Services include:
Program Development
Table-top Drills
Health and Temperature Screening
Cleaning and disinfection protocols
Regulatory support for travel and facility operations
Incident investigation and contact tracing
Key Results:
Proactive planning to ensure efficient management of pandemic risks
Efficient and effective coordination with key stakeholders: local health departments, employees, management, and the public.
Helping companies stay open and return to full operation in the midst of a pandemic
EMEA Regional Health & Safety Support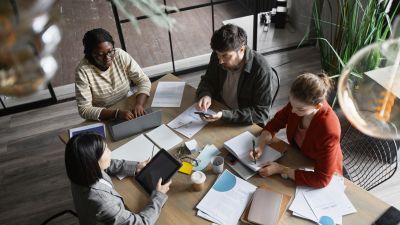 To ensure the client and their employees continue to operate safely, our team delivered a wide range of EHS services, supporting the Global EHS Manager and the wider team. Our services, which we continue to deliver, include:
Close out of original gap analysis findings

Supporting multiple new office openings

Covid-19 support including setting up contact tracing service, individual workplace guidance

Emergency response planning programme development and implementation

Ergonomic programme development and implementation

Managing local partnerships with Inogen and non-Inogen consultant support
Pandemic Planning & Response