A true pandemic threatens the health and well being of people around the world. As a member of the human race, every person has the responsibility to take actions that limit the spread of viruses that can lead to a global catastrophe. Employers can do their part by understanding and following local guidelines and best practices as well as continuing to evaluate and update their pandemic response plans. Well thought out plans can help organizations protect their employees and businesses from potential life-threatening impacts of a pandemic. Effective strategies can help your organization stay in business, minimize the financial impact of a pandemic, and most importantly protect the health of your employees and the global community.
Have a question or need consultation in regards to Pandemic Planning & Response? Contact a consultant below.
Navigating New Hybrid Workplace Environments
Globally we continue to evaluate and adjust to the ebbs and flows of the COVID-19 pandemic. From supporting return to office plans and strategizing with clients as they move to hybrid workplaces to interpreting local regulations as they change, our Inogen Alliance team has been an integral part of assisting our global clients. We aim to assist clients not only to be compliant, but to be best-in-class in order to keep their workforce and the public safe. The way we do business is changing and we look forward to assisting companies as they adapt.

Kylle Barrieau
We're Here to Help.
Learn more about Pandemic Response Planning through Inogen Alliance.
Services include:
Program Development
Table-top Drills
Health and Temperature Screening
Cleaning and disinfection protocols
Regulatory support for travel and facility operations
Incident investigation and contact tracing
Key Results:
Proactive planning to ensure efficient management of pandemic risks
Efficient and effective coordination with key stakeholders: local health departments, employees, management, and the public.
Helping companies stay open and return to full operation in the midst of a pandemic
Emergency Response Regulations Register, Visualization, and Potential Fines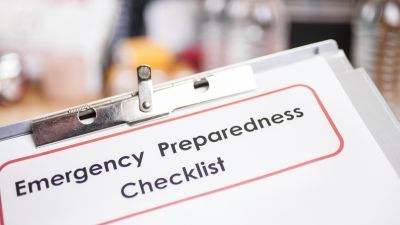 Antea Group lead the Inogen Associates to develop a customized deliverable of global regulatory requirements for all the 141 jurisdictions of federal, state/province, and local emergency response requirements. The team identified applicable emergency response regulations and explain compliance requirements regarding:
•    Good Samaritan Laws
•    AED Requirements
•    General Requirements for Emergency Response and Preparedness for both Offices and Manufacturing (where applicable), including:
o    Requirements for exit routes
o    Exit route signage and evacuation route posting
o    Maintenance, safeguards, and operational features for exit routes
o    General Employee Training
o    Drills/Exercises
o    Cost/Impact of Noncompliance
o    Medical Services and First Aid Requirements (including Cost/Impact of Noncompliance)
•    General Fire System Requirements:
o    Authorizations/Permits
o    Portable fire extinguishers (including location, signage and inspections requirements)
o    Employee alarm systems (noting if a permit is required and inspection requirements)
o    Cost/Impact of Noncompliance
o    Emergency Action Plans, Notification, and Permits (including the Cost/Impact of Noncompliance)
•    Emergency Response Team Requirements 
o    Staffing
o    Training
o    Protective Equipment
o    Rescue Equipment
o    Cost/Impact of Noncompliance
•    Unique Country Requirements Related to Emergency Response not Covered Above
Qlik was used to do visualization and to provide a research tool and self assessment tool for global facility personnel to ensure that regulatory requirements are met. 
Client Benefits
Awareness of global requirement specific to facility type and location. 
Clear compliance requirements that each facility was able to evaluate their compliance to.
Trending of results to calculate the risk of noncompliance to the company. 
Prioritization of gaps to create a road map to compliance by facility, country, region and corporation.
Pandemic Planning & Response