We are able to strategize and achieve goals to reduce environmental impacts with clients around the world using circular business model strategies, looking at carbon footprints, and understanding where it is reasonable to implement a zero waste to landfill strategy. With our network of global EHS consultants we can strategize at a global level to help companies identify how to divert more product and waste from landfills and reduce their impact on the environment with circular closed loop frameworks.
Have a question or need consultation in regards to Waste Reduction & Recycling? Contact a consultant below.
Recycling and Organic Waste Strategies
Integral Consult implemented a very interesting project in Egypt. We Designed the waste collection system for a new city which is planned to host approximately 1 Million Inhabitants. For the first time in Egypt, the system was designed to segregate the waste from source where recyclables are separated from organic waste to enable recycling of the collected waste.

Amr Osama Abdel-Aziz
Global Waste Reduction Strategies. Local Solutions.
Learn more about Waste Reduction & Recycling through Inogen Alliance.
Services include:
Recycling / Zero Landfill vendor and price evaluation
Develop and implement global programs
Develop and implement site-specific procedures
Develop and provide employee training
Onsite collaborative optimization assessment
Reporting and disclosure (report, 3rd party disclosures, investors)
Solid waste stream mapping and recycling optimization strategy services
Supply chain and product analytics
Circularity
Key results:
Comprehensive lifecycle assessment of products
Reduced product and waste to landfills
Global Environmental Policy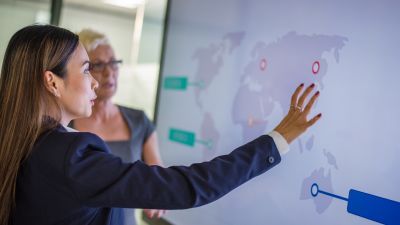 Through setting a template for an improved waste management system and training of the global team on the client's needs, we were able to provide country-specific requirements, legal registers, and tools for self inspection and other tools needed for the country EHS managers to implement the policy.
Client Benefits
Consistent Formatted Procedure Globally
Confidence on the incorporation of appropriate EHS regulations related to operations.
Tools as part of each procedure to allow individual sites to implement the country-specific procedures 
Environmental Impacts of Sustainable Waste Management
Reduces greenhouse gas emissions

Promotes energy efficiency

Reduces solid waste production
Waste Reduction & Recycling