We guide global companies to prepare for a decarbonized future by helping them assess their current ESG impacts, create Science-Based Targets, and engage effectively with key stakeholders. We strategize with a focus on natural resource management, circular economy, and reporting frameworks and guidelines such as the GRI, CDP and TCFD. This will become more and more important as a topic for businesses to focus on in the future with climate change, ESG investments and as public awareness grows.
Climate Change Consulting Internationally
Due to the unparalleled coverage, consistency and the experience for a more sustainable future, we have managed, together with Inogen Alliance, to sharpen the awareness on Climate Change & Carbon and Natural Resources Management on an international scale.

Christian Plas
We Can Help You to Help Our Planet.
Learn more about Climate Change and Decarbonization through Inogen Alliance.
Services include:
Develop climate/energy strategy
Science-based targets (SBTi)
Task Force on Climate-related Financial Disclosures (TCFD)
Carbon Disclosure Project (CDP) support 
Low carbon transition plans
Key results:
Better understanding of current effects the company has on climate
Specific goals set through the Science Based Target Initiative
Recommendations on how to decrease carbon use within an organization
Understanding the impacts of climate change on operations and business development
Optimization of investors' ratings related to ESG criteria
Climate Neutral Mobile Network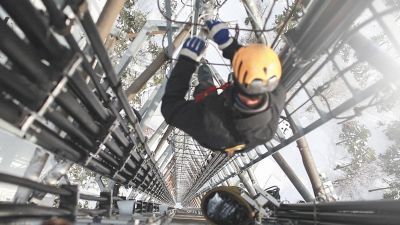 denkstatt's solution approaches:
Systematic survey of greenhouse gas (GHG) emissions (Scopes 1,2,3)

Energy audits to determine the savings potential

Analysis and implementation of renewable energy plants (e.g. micro wind power plants on mobile masts; investment in PV park)

CO2 neutrality according to PAS 2060

Off-setting measures defined and implemented

Commitment within the scope of Science Based Targets

Participation in CDP ("Carbon Disclosure Project")
Client Benefits
These were the results and key findings after the project:
Successfully positioned in the market as the first CO2-neutral network

Solid database as a basis for strategic decisions

Continuous significant reduction of emissions

Knowledge of future options for actions up to 2050

Participation in Science Based Targets (SBT)
Climate Change, Carbon and Natural Resources Management
Get in touch with a consultant »