We guide global companies to prepare for a decarbonized future by helping them assess their current ESG impacts, create Science-Based Targets, and engage effectively with key stakeholders. We strategize with a focus on natural resource management, circular economy, and reporting frameworks and guidelines such as the GRI and TCFD. This will become more and more important as a topic for businesses to focus on in the future with climate change, ESG investments and as public awareness grows.
Increased Awareness of Climate Change Internationally
Due to the unparalleled coverage, consistency and the experience for a more sustainable future, we have managed, together with Inogen Alliance, to sharpen the awareness on Climate Change & Carbon and Natural Resources Management on an international scale.

Christian Plas
We Can Help You to Help Our Planet.
Learn more about Climate Change, Carbon and Natural Resources Management through Inogen Alliance.
Services include:
Develop climate/energy strategy
Science-based targets (SBTi)
Task Force on Climate-related Financial Disclosures (TCFD)
Key results:
Better understanding of current effects the company has on climate
Specific goals set through the Science Based Target Initiative
Recommendations on how to decrease carbon use within an organization
Inogen Associate Delta-Simons has first-class credentials and produce results that really do improve an organisations' environmental performance.
Bron Curley,
MD Océ UK
Key Environmental Performance Metrics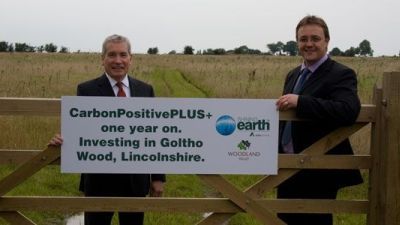 The ESA provided a headline assessment of key environmental performance metrics including energy, waste, water, habitat potential, environmental policy, management systems and identified low cost / no cost opportunities to improve performance and save money.
We have also worked with Océ to deliver innovative green projects with Océ Business Services with customers including Pfizer and other Océ 'Major Accounts' including central and local government.
The Inogen Alliance Associate Delta-Simons has also provided strategic support to Océ UK and supported its drive towards more sustainable business practices and has performed energy, waste and water audits and implemented improvements which have led to significant cost savings. On a broader remit, Delta-Simons has provided guidance to Océ in its Venlo HQ and branding summit in Barcelona.
Client Benefits
The cumulative total customer savings identified has equated to 650 tonnes of CO2, 25,000m3 of water and over £127,000 per annum.
The Strategic Alliance has greatly enhanced the environmental credentials of Océ UK; providing a clear 'sustainability' market differentiator whilst aligning Océ with customers and networks on this important agenda. It has also significantly raised Océ UK's 'green profile' in the market place among its peers creating the opportunity for increased sales. The improvements in energy consumption resulting from Shining Earth™ audits have also saved the company a significant amount of money resulting in a healthier bottom line business performance year-on-year.
Climate Change, Carbon and Natural Resources Management
Get in touch with a consultant »