We provide Environment, Health, Safety (EHS) and Sustainability staffing and resources on demand where and when your company needs it with our global coverage in over 75+ countries with projects completed in over 150 countries. As you need flexibility through company growth, business fluctuations or specialized technical expertise our experts are ready to integrate and flex into your specific needs.
Have a question or need consultation in regards to EHS Staffing and Talent Resourcing? Contact a consultant below.
Quick Integration into Client Organizations
Thanks to Inogen Alliance we have been able to place several of our consultants in roles with Europe-wide responsibilities in world-leading multinational companies. Our strength is to quickly integrate into the client organization and deliver tangible results within a short period of time.
Jannis Faupel
Baden Consulting, Switzerland
Global EHS Staffing. Locally Delivered.
Learn more about EHS Talent Resourcing through Inogen Alliance.
We are different than a staffing agency; with access to over 5,000 Environmental, Health and Safety, and sustainability consultants worldwide we align the right level of technical expertise combined with personal characteristics that ensure successful integration into your organizational culture. Through our international network of EHS consultants we use our own resources to provide you with the right type of coverage and skills that are fully scalable and fully engaged. We provide junior level staff up to expert consultants to accommodate your needs. Our experts have in-country knowledge and experience while also leveraging our global Inogen Alliance network of expertise and continual learning.
We allow you to avoid the costly price of hiring and onboarding through using our talent on-demand embedded into your company. We take care of the logistics of local labor laws, payroll, taxes and any unique country specific requirements so you don't have to. Our EHS professionals are dual language with English as the primary international language of business.
Services include:
Embedded talent with the right level of technical expertise and alignment with your organizational culture
Fully scalable to staff needs ranging from temporary EHS assignments to fully engaged staff on site
On demand globally where and when you need us
Key results:
Full coverage for any EHS resourcing needs globally at a local level
All logistics taken care of including local labor laws, payroll and taxes
Global ISO 45001 Implementation Support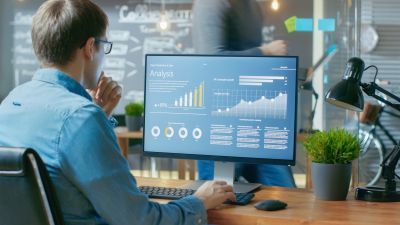 The global team acted as an extension of the corporate ISO leader by:
- providing a consultant for each facility to have support when ensuring that the policy, program and knowledge around each risk topic was integrated into all systems. 
- creating facility specific ISO EHS legal register that covered federal, state and local requirements related to equipment and activities risks. 
- validating the initial risk assessments for each facility type at other global facilities
- creating generalized tools that are now used as new facilities are launched to help EHS manager review and control potential risks in line with ISO 45001.
- providing ISO 45001 Lead Auditor Training for EHS personnel in US and EMEA to client EHS managers.
Client Benefits
Consistent approach
Extension of their team to countries where they were unfamiliar with the local requirements
Ability to adapt tools to various business units
ISO implementation tool box to support the next facilities that were to engage with the paradigm