Inogen Alliance offers sustainable management solutions for remediation of contaminated sites which can improve both the community reputation and our client's financial performance resulting in a competitive advantage. We use the latest comprehensive innovative tools to build environmental strategies that reduce our client companies' footprint and sustainable management of resources and waste. A strategic and business approach result in lower environmental risks, protection of humans and the environment, improving our client's reputation and business performance.
Worldwide Best Practices
Our partnership in the Inogen Alliance with other environmental experts always enables us to bring the latest and worldwide best available practice and professional knowledge to our local projects.

Per Reimann
Sustainable Management Solutions, Where You Need Them.
Learn more about Investigation and Remediation of Soil and Groundwater Contamination through Inogen Alliance.
We assist companies through the process of building a conceptual site model that uses fit-for-purpose tools for site investigation resulting in focused remediation of sites with complex contamination including multiple and intermingled sources.  Our experience centers on leveraging local relationships and strong facilitation skills to work with environmental regulators using one point of local client contact to bring our global environmental consulting network to projects completed in over 150 countries. Simply said, we close sites worldwide, anywhere our client needs us.
We assess and manage liabilities during investigation and remediation of contaminated soil, vapor and groundwater at multiple sites worldwide helping our client understand the environmental, human health and business risk. Our experts are experienced with managing incidents associated with a wide range of contamination compounds, including PFAS, 1,4 dioxane, chlorinated solvents, metals, petroleum, pesticides and herbicides. We design remediation programs that couple a best-business approach to mitigate risks and ensure the site meets regulatory standards and is a safe place for employees, the public and the environment. Our expert team uses the latest innovative technology with teams and consisting of multiple scientific disciplines - engineers, hydrogeologists, geologists, geochemists, economists, environmental scientists, hazmat specialists and toxicologists.
Our team environmental expert teams bring local knowledge and a local trusted relationship with regulatory authorities and the public in the countries in which we operate. Our local presence is crucial as we use those local regulatory relationships, understanding of local and innovative data collection and remediation techniques to address contaminated sites quickly using local knowledge and the best team of global experts appropriate for the project.
Our services include:
Soil and groundwater investigations (Phase I and Phase II)
Development of site Conceptual Site Models and remedial strategies
Human and Environmental Risk Assessments
Innovative Remedial Design
Implementation, optimization, and monitoring of in-situ remediation systems
Soil disposal management
Cost modeling and legacy liability reserve development and support
Key results:
Sustainable and cost effective remedial and environmental restoration sites globally
Mitigate environmental and business risks for maintaining compliance and the client's reputation
Efficient, locally knowledgeable, and focused international team of EHS experts through one point of client contact
Best business outcomes to extinguish legacy remediation liability
Successful liability transfer program after 18 years of Stakeholders negotiations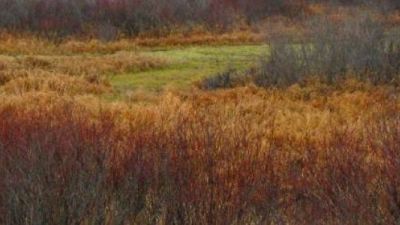 The services of Inogen Alliance Associate Antea Group included site due diligence and in-depth data review related to known environmental conditions, comprehensive site investigation to adequately delineate soil and groundwater impacts, development of remediation strategies and alternatives, and the performance of probabilistic cost modelling to forecast costs to achieve regulatory closure.
A program design was then presented to the stakeholders that included diagnosis results and options for liability transfer structure and environmental insurance product applications. Inogen Alliance through Antea Group supported the stakeholders during the discussions and negotiations with the various insurance underwriters.
In-situ ozone injection was implemented to remediate the site contamination, after considering excavation, landfill disposal, and long-term pump and treat as alternatives. Bench-scale testing was also implemented to verify the efficacy of in-situ ozone injection for all contaminants of concern.
Client Benefits
Within a year, the stakeholders agreed to the liability transfer program which included a cost cap insurance policy and pollution legal liability policy to cover cost overruns associated with the site remediation, undiscovered incidents, regulatory re-openers, third party claims and legal defense costs.
The solution benefited the property stakeholders in that they were able to transfer the environmental liability to our Associate Antea Group and "walk away" from all liability associated with the site, breaking almost two decades of negotiation deadlock.
Investigation and Remediation of Soil and Groundwater Contamination
Get in touch with a consultant »