The Road to a Sustainable Future
Global Thought Leaders is a ground-breaking series of documentary films produced by TBD Media Group and hosted on Gulf News and CBS News. Our systems – from healthcare and financial services, to energy and education – are more exposed than ever amidst a global backdrop of concern for lives, livelihoods and the very planet itself. 50 Leaders are showcased sharing their various plans to change these systems for the better. This campaign celebrates the excellence in innovation, examining the dynamic and resilient business practices these companies are putting forth. The documentaries explore forward-thinking strategies and initiatives of a handful of business leaders globally. The films feature international executives, entrepreneurs and leading figures who are spearheading the many changes needed around the globe.
What the campaign is about
There are moments in history; periods of transition that produce historical watersheds, from one distinct era to another and from one mindset to the next. We are in one such moment.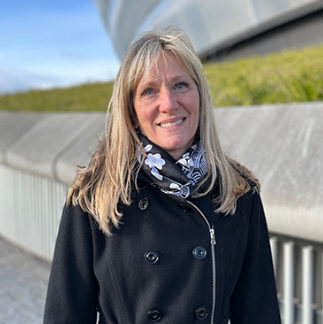 Angelique Dickson
As a global citizen, Angelique has spent the last 25 years making her passion for and commitment to a safer, cleaner and more sustainable world a reality, both in her work and in daily life. As the President of Inogen Alliance, she has the opportunity to share her passion, strategic thinking, and leadership with our 5,000 consultants in 70 countries around the world. The Inogen Alliance is a tight-knit group of business associates who trust each other, choose to do business together, and are bound by a common commitment to provide high quality EHS and sustainability consulting services to solve some of the greatest challenges that global organizations face today. Angelique looks forward to sharing the 'Inogen Alliance Way' with current and new clients, bringing a unique model that can deliver superior results and be a difference-maker for global organizations. Through her work at Antea Group, she has the privilege of working with name brand companies, helping them solve pressing environment, health, safety, and sustainability challenges in today's dynamic business climate. Her greatest satisfaction is using global strategic thinking with local expertise to bring tangible results as a partner to organizations that are impacting the world.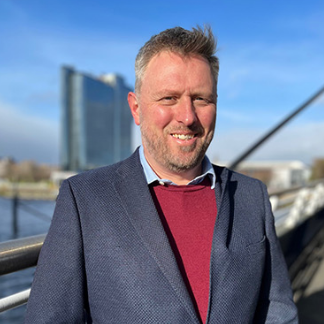 Alex Ferguson
Alex is Managing Director at Delta-Simons and is responsible for a growing and developing multi-disciplinary team of environmental and consulting professionals across the EHS&S sector. He is a Board Director at Lucion Group, of which Delta-Simons is proud to be part, and Board Member of Inogen Alliance with a global presence, delivering projects in over 100 countries for a range of corporate, private and public clients. Alex's background is principally dealing with in-ground risk in the real estate sector, working with investors, developers and construction professionals, specializing in geo-environmental issues, but also ecology, invasive weeds and related matters. His current focus is ESG. Working with Delta-Simons, Lucion Group and the Inogen Alliance to support clients as they seek to develop and deliver their ESG commitments.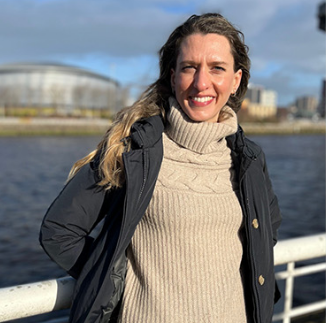 Beatrice Bizarro
Beatrice is a geotechnical geologist at HPC in Italy with a bachelor degree in environmental sciences specialized in territorial, environmental and resource management. She is an accredited Alliance for Water Stewardship (AWS) consultant, trainer, and auditor with a strong hydrogeological background. Her passion for resource management has come from her 18-years life experience in Africa, where the management of resources such as water and forests is in need of an imminent sustainability commitment. Beatrice has been managing, coordinating, and implementing source vulnerability assessments (SVAs) and water stewardship projects throughout Europe, Asia and Africa for multi-national brands. In her career, Beatrice has specialized in the water resource management field, having addressed a variety of different projects related to the Alliance for Water Stewardship (AWS) Certification, SVAs, water risk assessments, environmental investigation and characterization plans, resilient and responsive plans for water risk mitigation as well as social projects related to WASH and stakeholder engagement.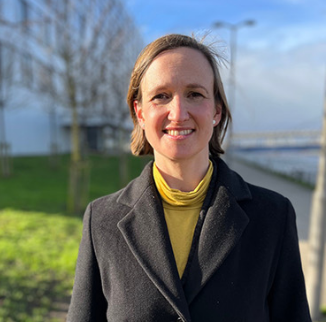 Nan Kjellberg
Nan is a sustainability consultant with an MSc in Engineering and Team leader for the Sustainable Business and Circular Economy Team at DGE in Sweden. Environmental consciousness is a way of life in the Nordics, where Nan grew up and developed her passion for sustainability. She incorporates this devotion with her knowledge to build a foundation based on a solution-focused emphasis. With over 10-years of experience working on various projects and within the sustainability field: as an advisor, project manager, speaker, and facilitator. Her experiences on decarbonization span from carbon footprint calculations to setting targets and roadmaps for contributing to the day-to-day implementation of carbon reductions. Having these competencies, she feels privileged to provide continuous support to several ambitious clients on their journey towards a more sustainable future.